Do you think Drug Wars Battles are spam?
---
Talking with @hightouch from Drug Wars disagrees Drug Wars fights are spam, and I challenged him to make a poll. He wouldn't but challenged me to do it.
Here we are.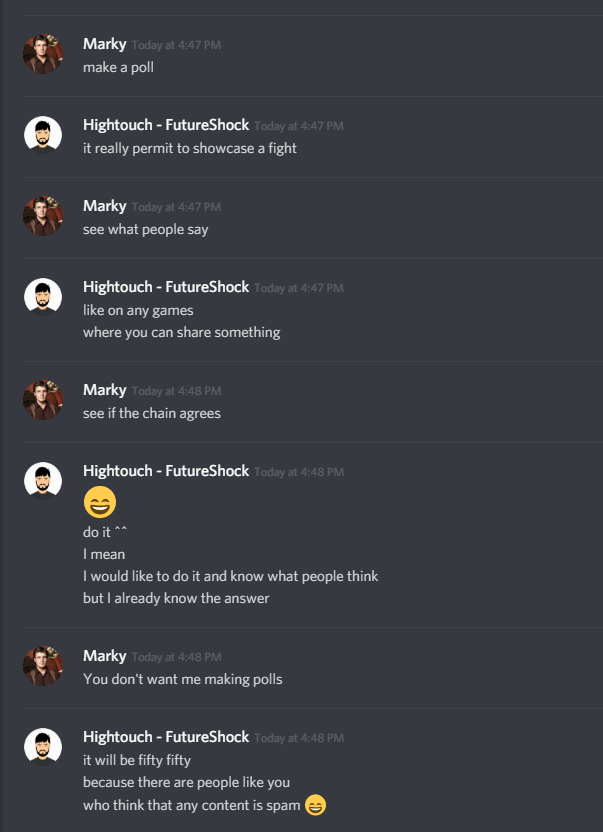 Speak up, are the Drug Wars fight posts spam or not?
Keep in mind, this is Steemit Inc stake being used to reward these posts.
---
---
---
Answer the question at dpoll.xyz.