Are Russia and Ukraine in war?
---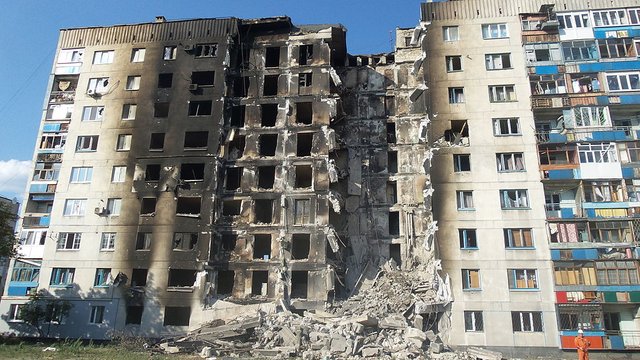 About Korea, often is mentioned the fact that North and South are technically in war for decades. They never made a peace treaty. Fortunately, there is no fight, they are even making businesses together. (Special Economic Zones.)
Russia and Ukraine technically aren't in a war, but seemingly they fought for years. Officially not being in war, they made "A new ceasefire agreement, called Minsk II" in February 2015. Wikipedia A sign that the crisis isn't over is that even in February 2019 "EU ministers agree to new Russia sanctions over Ukraine crisis".
Photo: Wikipedia By Ліонкінг
---
---
---
---
---
It's a fight for independence
---
---
---
It's only a show, the two countries are making natural gas and weapon businesses with each other
---
Look at the number of deaths
---
---
Answer the question at dpoll.xyz.