Wil you vote for STEEM as the best way to Earn crypto on Twitter?
---
An account with 23.7K Followers is asking what's the best way to earn crypto. I objectively think STEEM is the best way. Here's the link to poll
Results So Far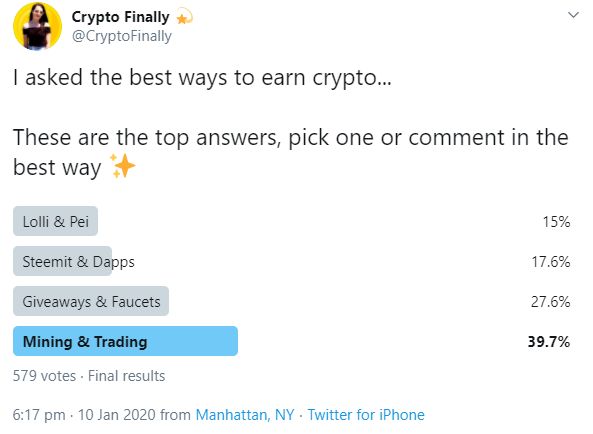 ---
---
---
---
Sorry. Not using Twitter......
---
Answer the question at dpoll.xyz.