Did you win any DaieSthai War rare and limited edition Arks?
---
Here is the announcement post. You have 3 Arks to be gained in 3 weeks. They are named PAOXI, PITY and THE TRUTH.
I've got 5 weapons and 2 Arks and both are special rare limited editions: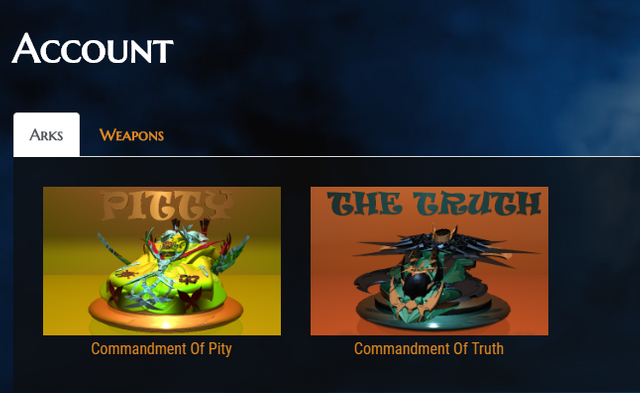 ---
---
---
---
---
I will collect them eventually
---
---
Answer the question at dpoll.xyz.