Dpoll Post: Are you into Online Sports Betting?
---
Yesterday, I learned about a sport betting app, 1XBet with which one can place bets with over ten Cryptocurrencies. I guess there are other of such sites that accept Cryptocurrencies.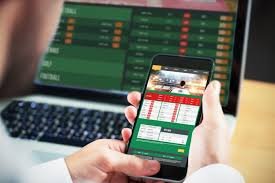 Source
With STEEM not yet one of the Cryptocurrencies accepted by 1xbet, I thought for a minute about having such a platform to accept STEEM or probably having such a dApp on Steem.
That not withstanding, I am interested in figuring out if many Steemians and into online sports betting.
If yes, I will appreciate if you comment the sites or App that you are using to place your bets.
Thank you for your time!
My Affiliate Area
Earn lifetime Partiko points (upvotes) on first login with Partiko by downloading the app through my referral link
---
---
---
Answer the question at dpoll.xyz.