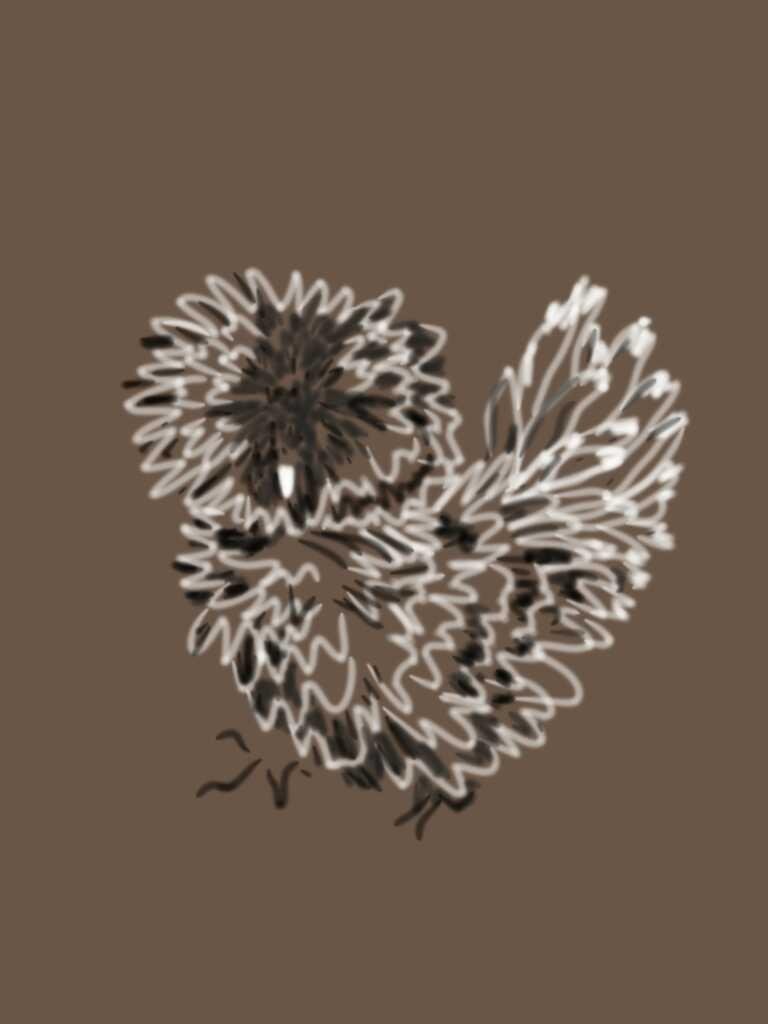 Hi there my steemit friends,
Can you guess what this doodle is? Yeah the title says it all but does it look like a chicken? We do not have this kind here but I saw this online and I think it would be better if I show something that we do not have in my country.
The chicken is so fluffy with all the feathers spread out like a feather duster. It looks weird but cute so it caught my attention and I chose it to be my reference in making my chicken doodle today. I almost scrap the drawing because it's not working for me. I guess that's part of the challenge to be able to produce something out of a seemingly difficult subject to work with. I am glad I didn't get swayed by my mood to give up and so here is my doodle I'm proud of it. Hope you like it.