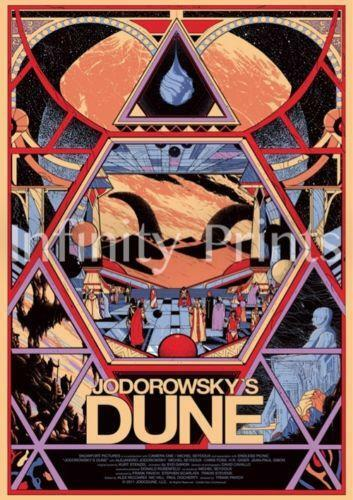 So, I didn't realize that Dune is basically the main influence for Warhammer 40k.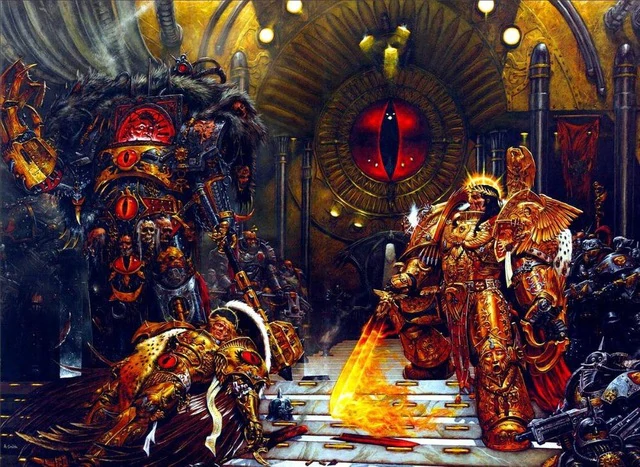 Dune has a concept about humanity spreading across the galaxy then becoming entirely disconnected because they relied too much on artificial intelligence
40K has the concept about humanity spreading across the galaxy then becoming entirely disconnected because they relied too much on artificial intelligence.
A.I becomes banned and then religiously outlawed in both sets of Lore.
Both are about how humanity was spread then disconnected and isolated through the galaxy, leading to wholly unique cultures of humans developing on all these lost worlds, worlds attempted to be controlled by a singular emperor often worshiped as a god.
I mean its Srsly the main influence for Warhammer 40k, I've only just looked into Dune and already I see so much of the Warhammer 40K Universe already there in base forms..
You know what Dune is Compared to Warhammer 40k?
DUNE is Warhammer 40K MINUS ALL the overly overly major crucial hints to life as it exists now. Dune is Warhammer 40K actually TRYING TO HINT, whereas, Warhammer 40K is just trying to tell, they don't even really attempt to hide it really.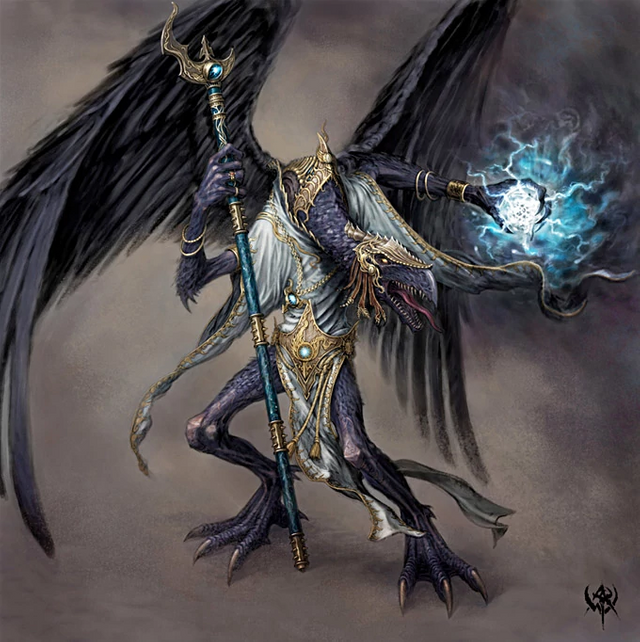 This bird guy for example is a greater demon of the chaos god known as Tzeentch who himself is all about creating paranoia and questioning reality to the point of turning people insane and manipulating them for his own reasons... Excellent.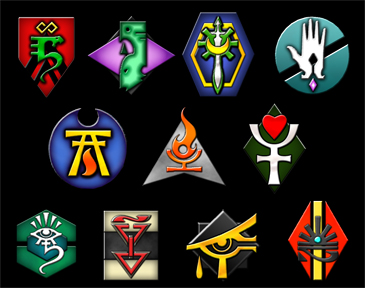 Warhammer 40K is just a hintier version of Dune, incorporating more modern events. Lots of it is really on the nose specially if you look into the characteristics of Chaos Gods and their followers. Demon women with penises and crab appendages made by a chaos god of absolute hedonism.. there's losta shit.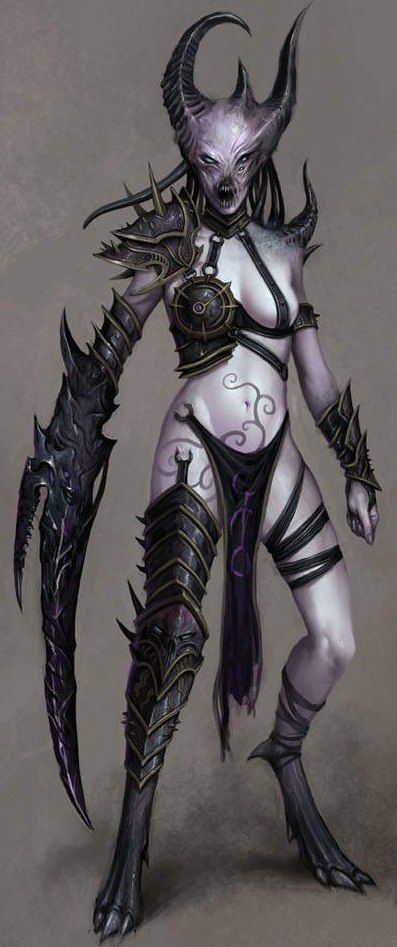 Egyptian-ish ancient robot aliens who transferred their minds into said robots flying around in pyramid ships?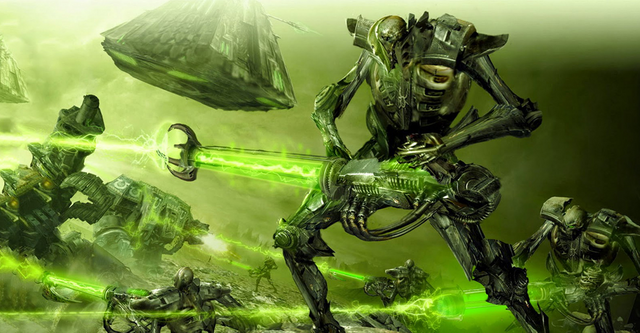 Anywho.
Its always pissed me off how all I heard about Dune was the main place of importance is this planet called Arrakis because its where everyone gets this special mineral generally called Spice which pretty much fuels the whole empire of humans as it currently is, Spice is the Oil of that universe, Oil which played a huge part in the reason we fought over the Iraqi's general territory...? Seemed kinda obvious.
Iraqi's? Arrakis? Both endless desert territories vital for the controlling of its precious vital minerals? It Was like the author Frank Herbert knew.
Which I guess he did because this article ive found says as much
https://futurism.media/dune-and-oil-the-real-world-influence-behind-frank-herbert-s-dune
The spice must flow just like oil.
Sigh.
I shouldnt be surprised but just, dang, I really didn't fkin realize. And now I just don't really care.
Was thinking of looking into dune and bracing for getting used to a whole new sci fi lore thing, then I realize, oh, its just a simple version of 40k... then thinking.. Of course it is...
Of course the newer version of the subtle not so subtle hints about the truth of the world are gonna be based on the shit that came before it.
I've just kinda found myself disappointed now you know?
Instead of the whole cake its more like just the base layer of sponge with a maybe a lil icing... Just not as interesting.
As someone who appreciates creatives works and vast lores i've always seen dune as this real complicated thing that i've just not bothered to try to properly research, yet when I do finally look into it all ready to absorb a new rich world I find its actually just a lesser more sandier version of fkin Warhammer 40K, which Already has gone way further and deeper to the point I feel like I've already read the whole dune series because Now I understand the general beats thats its gonna follow and i'm just disheartened.
Besides huge sandworms there's not really much I can see Dune being worth the effort of taking notice of now.
Its like watching Metropolis (1929) vs The Matrix (1999).
The modern shit is just, it does more.
Sigh. Oh well.
Sandworms still groovy though...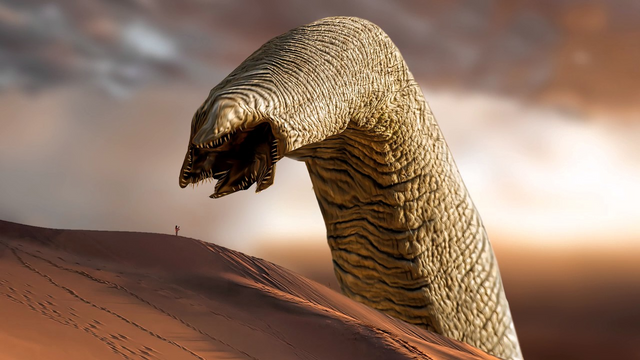 when you don't see them maybe as a reference to vril.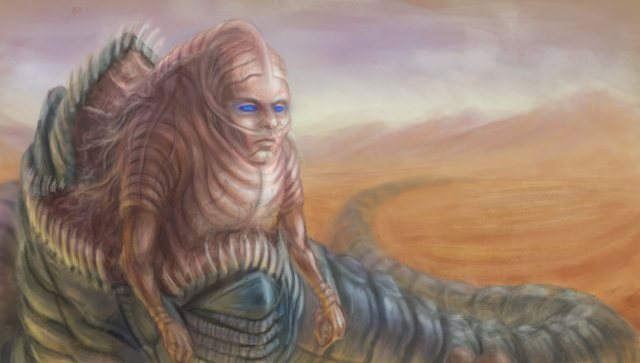 Hope the new movies are good.