Last month I had written a post 7th Dimension Or R.E.M. Cloning: Phil Chuppa & Your DNA where at the bottom of the post I discussed those online ancestry DNA testing places and what they do with your DNA.
Just last week the news waves were filled with the arrest of a three decade old serial killer being arrested.
Arrest of suspected Golden State Killer through genealogy opens 'Pandora's box'. This article in the San Francisco Chronicle fully states the alleged killer, Joseph James DeAngelo, was caught due to being a client of a DNA genealogical website.
For more than 40 years, the Golden State Killer eluded authorities. As police scrambled to solve the cold case, Joseph James DeAngelo — now suspected to be the serial burglar, rapist and murderer who terrorized the state in the 1970s and '80s — lived a quiet life in a Sacramento suburb.
Meanwhile, genetic samples taken from crime scenes sat in an evidence closet. There were no matches. They appeared useless — until an investigator plugged the DNA into a little-known genealogical website
I am quite sure when you sign up for these genetic and genealogical websites that you are also signing a waiver (more than likely in smaller than small print) about giving the company your permission to keep your information on file or in a database... but really?
Can we say.. invasion of privacy?
Don't get me wrong, I am thrilled this unsolved serial murder investigation is on its way to be closed... but... civil rights?
Back in May 2017, the Center For Genetics And Society posted that Ancestry.com takes DNA ownership rights from customers and their relatives and then this morning I saw a news report stating that Ancestry dot com is giving customers a chance, opportunity and/or option to SELL their DNA to a service called AncestryDNA.
Really?
According to the Think Progress website article, both you and Ancestry may own your DNA; except Ancestry retains rights to your FOREVER, whereas you only own the rights to your DNA is limited to only so many years. MAKE SURE to read the Ancestry customer agreement before sending off your sample and information.
You have to click here to agree; just as with any website, app or online tool anymore. And it is HIGHLY recommended people read very thoroughly the Privacy terms and user agreements. In reality though, how many of us ACTUALLY read any user agreements? We buy new cell phones, we sign up for coupons online; we will agree to just about anything because we want the service or product being offered.
STOP DOING THAT!
You get mortgage or buy a new car... you are not only signing your life and financial freedom away, you're also giving away ALL of your personal information and so much more.
Anytime you download an app to your cellphone you are giving away your location and where you go. So many apps can track you and look at how Facebook and Zuckerberg have been in the news ever since the 2016 US Presidential election for selling your profile information.
The latest FB scandal is how Facebook 'disagrees' with report saying it gave companies extensive access to users' data without consent. I am one of Samsung's customers and I AM OUTRAGED that they (Facebook) would ever consider doing this! AND I'm furious thinking about what Samsung wants or needs this information for? (Just do basic search for the articles, posts and chatter about FB recording android phone data) Yeah.. do the search on Google, cause you know that's all kept private too
Once you start on the technology road you are caught. You are subjected to being watched. You are cornered and they (government agencies, big tech companies or even worse businesses/companies) have ALL your information.
Does being off-grid help?
Have you ever watched the CBS TV show called HUNTED? Well I have and you are NEVER completely off-grid. You are being watched. You are being stalked. You truly ARE BEING HUNTED.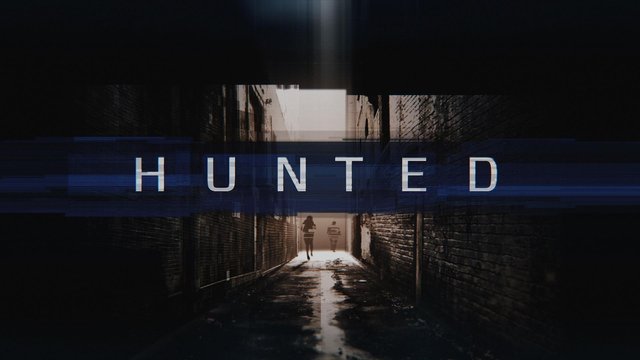 Image Source-Headline Planet
I can understand some reasons for all these Closed Circuit TV (CCTV) cameras are everywhere. Don't believe me? Next time you're at a stop light, look around. Look up on the telephone posts at any suburban, urban, city or rural intersection.., they are there.
I live in a township of under 28k residents and we have the CCTV cameras at every flashing red light and stop sign here. Off dirt roads even for criminy sakes!.
We have cut the cord for our TV as I am not a fan of paying outrageous prices to watch TV; I prefer documentaries and other history based shows, real life docu-series than the silliness bombarding the airwaves, so we got rid of our satellite programming in early 2017.
I am wanting to go further and further away from being tracked, monitored and being watched by people I do not know. I have been reading this online book (posts written by @wwf) and trying to find out more.
Graduating Life with Honours - Full book with links to each chapter.
The more the government knows about you, your family, your lifestyle and your whereabouts, the worse off you are.

Are You Inviting Unwanted Guests In?
Fellow steemian @squirrelbait makes a valid point here about letting others know more about you than you realize you're doing in this video; Family Stickers On Your Vehicle And SHTF.
She makes a valid point about why would you want ANYone to know who is in your family? There are pedophiles out there on the streets. There are malicious people looking to harm others/children. SO why would you let Johnny Pedophile know you have three children.... Why?
By unwillingly and unknowingly advertising who you are, who is in your family and so much more, you ARE inviting people into your home.
And What About Missing People & The Homeless
Over the weekend I watched TONS of videos as I relaxed and let my head clear out some and came across one of y favorite YT personalities (Prepper Princess) and she had an video from about six months ago about what happened to a community/campsite of homeless people in her area. Watching the video made me think... what if homeless people are being taken. What if these people whose families have no clue where they are, are being scooped up and used for experimental purposes.
Yeah... I am GOING THERE.
When you want to perfect skill or test, you practice until you have all the kinks worked out. So.. instead of taking the best pieces of whatever you are working on and potentially chancing ruining the pieces, you start with something that doesn't matter if it gets ruined.
So... hypothetically, if you wanted to re-create the best of the best actress... you practice and tweak until the end result has all the flaws and defects worked out. Right?
So yeah, I'm not going to come right out and say it, but you know what I am saying.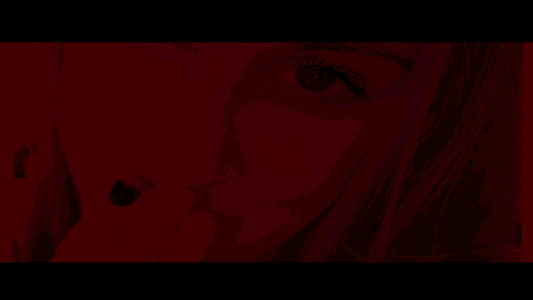 Disclaimer- this post as well as others with topics and tags containing Illuminati, Donald Marshall, Vrill, human cloning, conspiracy theories and other related topics of discussion on this page are a result of @fulltimegeek's quest to assist Donald Marshall, expose people who are tormenting or stealing other person's livelihoods and/or bringing justice forefront. See FTG's post here. Friendly, mature debate, discussion and viewpoints are encouraged. All posts and articles written on this page and shared on other social media websites and platforms must be known to be of speculation and hypothesis origins.