Hello everyone, I hope all of you are well.
In this post I would like to share with you my 14 years experience in being an Internet marketer.
If you want to do any business on the Internet, there are few things that you have to have with you:
Domain name
Web hosting
File Transfer Protocol software
Software to create your website content
Most of all, the idea about the business it self.
In this post, I'd like to share particularly about the domain name. It's like the address of your house where people can easily locate you.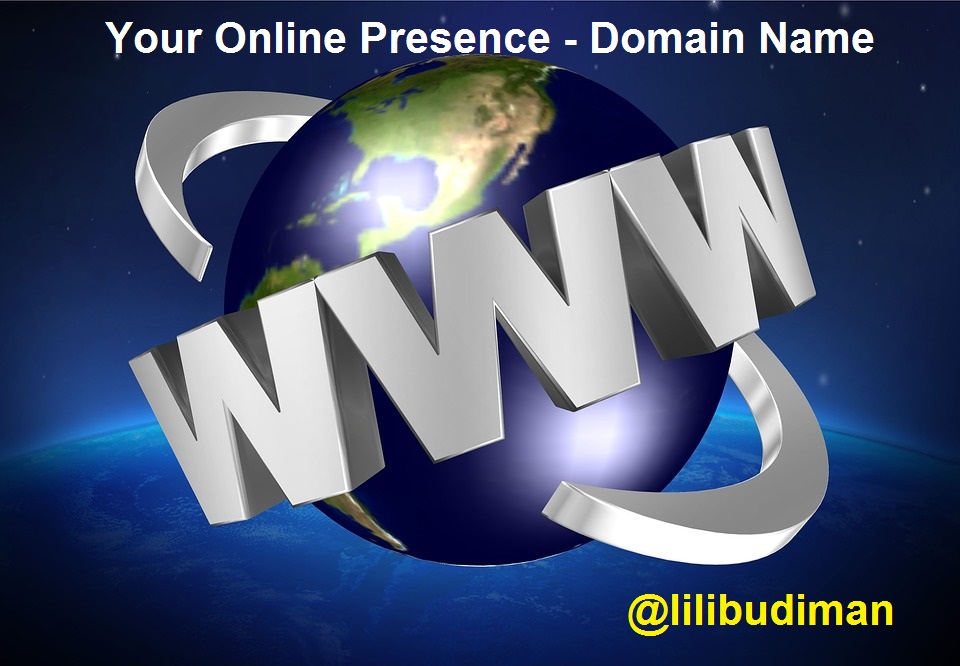 There are many companies outside there where you can buy your domain name. One of my favorite company is GoDaddy.
First of all you have to register an account with GoDaddy. As usual you have to provide your user name, email and password.
Once you have an account with GoDaddy, you can start searching the domain that you want to buy. Earlier there were only few domain extensions available like .com , .net , .org , .biz . But today there many other extensions available as you can check them at https://my.godaddy.com/tlds/gtld.aspx?catId=0
But of course if you want to have an online business, the appropriate domain extension is a .com name. Please be aware that domain name is unique in sense that only one person or one company in the world can have that particular domain name. For example Budistory.com , since I bought this domain few years ago and keep maintain it, there is no one else in the world can register for this name, until one day I decide that I do not want to continue holding this domain name anymore.
Take note that your domain name should be simple and meaningful. Either it should represent your business name or some aspect of your business.
Let's assume that you are selling Weight Loss products on the internet, then choose your domain name that is related to weight loss. Let's the FUN begin in searching your domain name. Do have a look at my recorded screen capture video below:
Once you are happy with the name and it is still available, then add the name to the shopping cart and proceed to the payment page. You can pay by credit card or Paypal on GoDaddy.
Beside buying domain name for their online business, some people buy it for the investment. Because to them it is an intellectual property which the value may increase in the future.
Or some of them they build the website, host it on their web hosting and use a good presentable domain name with the intention to sell it to the public on the internet. There are plenty of companies are doing this. One of the famous one is at http://Flippa.com
Well some of ready made good websites with a good domain names can have value up to few hundred thousands dollar :-)
So, are you ready to have your first domain name?
I hope you learn something from this post.
Greetings from Malaysia and have a great and productive week ahead!
Cheers,
Budi @lilibudiman