We couldn't do nearly as much as we do without the help of our veterinarian friends
Our primary objective as an organization is to do as much as we can in order to ease the suffering of the stray animal population in Krabi, Thailand. Hopefully one day we will be able to extend beyond that but it does seem a long ways off if it is ever going to happen. It is a really tough hill to climb this game because while we are sterilizing animals as often as possible the ones that we don't get to fill in the gaps and many times it seems like this is a lost cause. It doesn't mean that we will give up though even though at times it seems as though our efforts are in vain. The gaps that we make by sterilizing a population get filled by the ones that we didn't know existed and tragically, if we hadn't gotten involved the stray population would likely be the same whether we got involved or not. The difference is that the masses of dogs are not dying because of starvation and disease... which is nature's way of ensuring that a population doesn't get too big. That is just the way it is.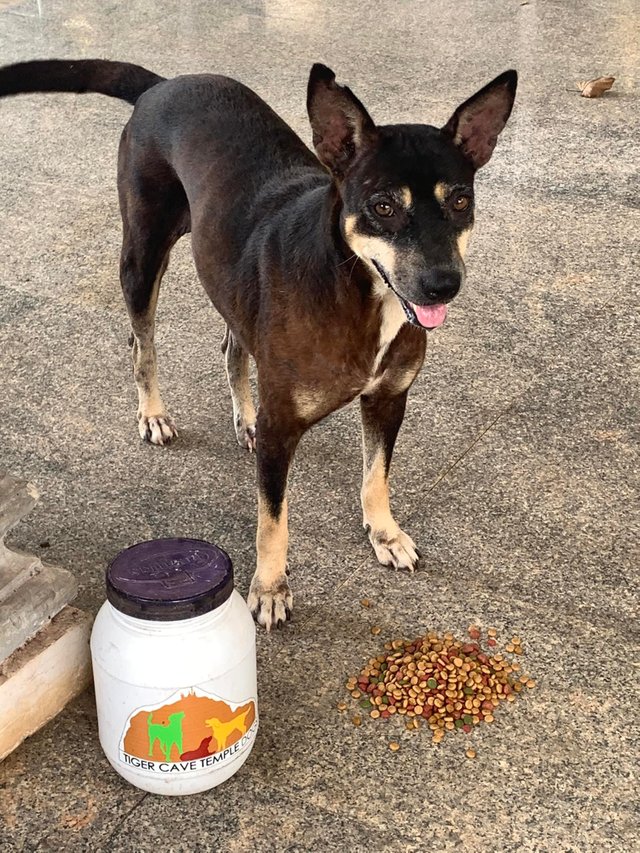 we feed, sterilize and treat as many dogs and cats as we can and all the while we must strive to keep our costs as low as possible at the same time so that we have enough funds to continue our operations. Our volunteers mostly go not receive payment for their work, they are just fellow animal lovers.
one of the things that we are most grateful for is our friends at the Bangkok Krabi Animal hospital. They are a 3-generation family of vets and they give away their services to us for free. The only time we have to pay for treatment is when we are dealing with medications or vaccines, and even then they charge us only the same price that they pay to stock it.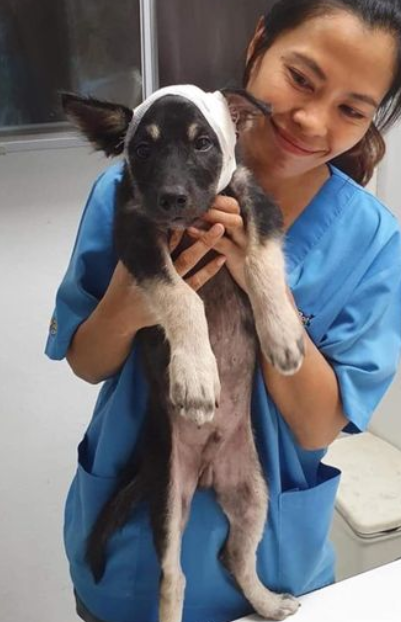 Since one of my duties is to keep the books, I can say with certainty that if it were not for this generosity on their part, that we wouldn't be able to do nearly as much good for the stray animal population as we do. Costs of animal medical care is already low in Thailand but there is a markup passed on to the customers normally because it wouldn't be a sustainable business on their part if there wasn't. We would probably only be able to do 1/3 to 1/2 of the amount of work that we do if it weren't for this family's incredible generosity. We will always be thankful for this and the dogs and cats of the Krabi region are a lot better off because of it.
They never act as though we are a pain either. They are all animal lovers themselves and they give us hi 5's for our work out in the field.
Keep this in mind wherever you are in the world as I realize that it simply isn't possible for most of you to help us directly. There almost certainly is an organization like our own somewhere near where you live. If you have a chance, please at least have a look to see if there is a place near you and see if you can donate your time, money or both. Almost no organization like our own are "for profit" and they operate simply as charitable organizations dedicated to helping the helpless animals of the world.
You might be surprised how much lending a helping hand can really change not just the lives of the animals involved, but your own life as well!
---
If you would like to see how you can help out or simply spread the word, please visit our website at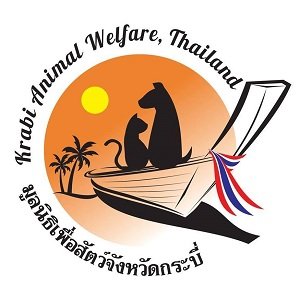 Krabi Animal Welfare is a charity run entirely by volunteers and are a registered non-profit organization in Thailand and the U.K.. We aim to relieve the pain and suffering of dogs and cats within Krabi Province.
เป็นผู้สนับสนุนรายเดือนหรือบริจาคครั้งเดียวได้ที่:
---