14 new puppies dropped off at temples
Sadly, this task of ours seems to be never-ending and while we are helping, it seems as though our efforts have accomplished something we didn't intend. Word has apparently gotten around the the temples can now handle more dogs and that is exactly what is happening. I suppose you could say that we would rather the humans who were looking after these dogs DO drop them off rather than just abandoning them in the countryside, but our projects are seemingly viewed as free medical care at this point in time and we didn't intend for this to happen.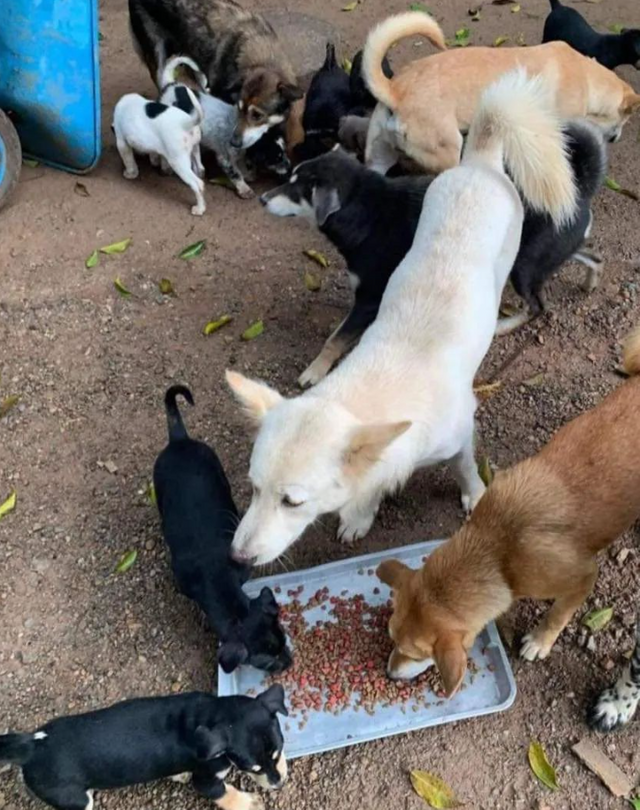 With our budgets already stretched to the limit and a bank balance that hovers around zero almost all of the time, we are struggling to keep up with the demand and unfortunately may have to scale back our efforts for the time being. We simply do not have the resources to continue to provide these services as far and wide as we had hoped. We also need to speak to the monks about disallowing drop offs even though they do not encourage this practice as it is now. Also, people tend to not ask permission but simply drop the dogs off on the side of the road, normally in the middle of the night.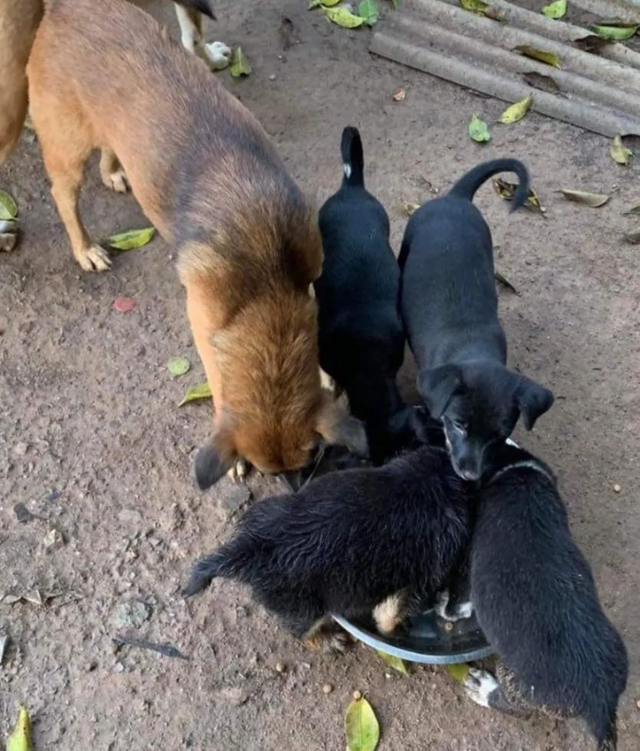 I suppose if I were to try to put a silver lining on all of this I would say that at least the pups and the mothers appear to be reasonably well fed and some of the puppies actually look like they could stand to drop a few pounds. This will end up being a blessing because with the money we have already as low as it is, a major medical crisis would be something we probably couldn't handle.
We will sterilize the mothers and the female pups as well as administer vaccines for as many of the dogs as we can. We would like to do more but unfortunately it isn't something we have money for anymore. We are currently reaching out to the local community to donate food for the dogs because while the monks don't mind giving food to a new pup or two, getting 14 of them all at once is a bit too much to ask of anyone.
---
If you would like to see how you can help out or simply spread the word, please visit our website at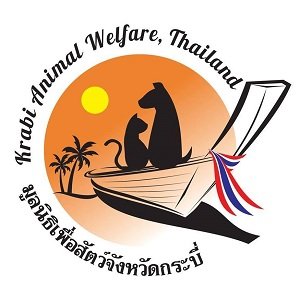 Krabi Animal Welfare is a charity run entirely by volunteers and are a registered non-profit organization in Thailand and the U.K.. We aim to relieve the pain and suffering of dogs and cats within Krabi Province.
เป็นผู้สนับสนุนรายเดือนหรือบริจาคครั้งเดียวได้ที่:
---