MAKING PLANS FOR MY DAUGHTERS 21ST BIRTHDAY AND KEEPING MY PUPS SAFE...
We have a big night planned for my daughters 21st birthday, we are all off to a club for cocktails and nibbles BUT will have to leave our pups for a few hours in the house by themselves... Now Geordie & Mika are great for a couple of hours, the problem is we have had Luna now for 4 months, in those 4 months she hasn't been left alone once as I am always home. We are now having to leave them for a little while each day starting from today.
Our 1st trip out was a trip out in the car to ride around the block, leaving Mika and Luna in the kitchen and putting Geordie in the front room as he gets annoyed with Luna when he is trying to sleep. I don;t want to leave her but its not practical to always having someone with her. Then after reading this that just happened to pop up on FaceBook, its started to get me worried.
http://www.pretty52.com/life/real-life-dog-causes-1500-worth-of-damage-to-front-door-after-owner-pops-out-20181010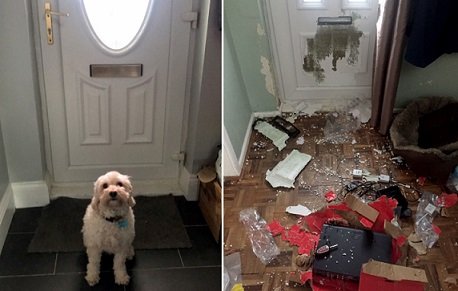 We have decided to buy a camera that links to our mobile phones so we can watch them plus we can speak to them if they need calming down.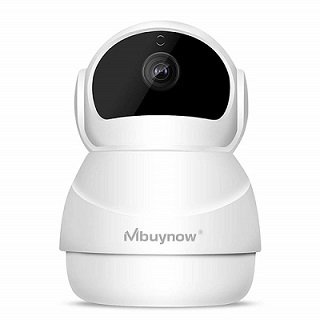 Wireless IP Camera, Home Security Surveillance, Mbuynow 1080P HD Wifi Indoor Camera with Night Vision Two-way Audio Motion Detection Pan/Tilt / Zoom Monitor for Baby/Elder / Pet.
This will help us relax whilst out then if my pups get to upset then we can go home. After a month of leaving them each day they should be used to it by then. The camera can also be used for security on the house once the dogs are sorted, so anyone hanging around when they shouldn't we can shout at them hopefully scaring them.


Thank you @son-of-satire