How Can CBD Oil Help My Dog?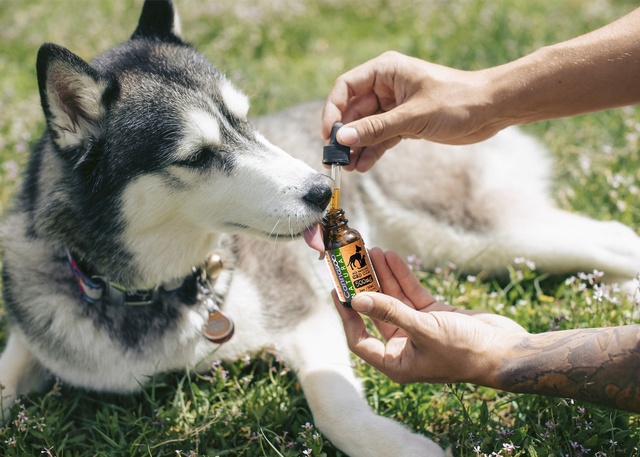 Like humans, dogs and cats have an endocannabinoid system that allows them to benefit from CBD oil. This system allows the active ingredients in hemp to help relieve many symptoms. This system is made up of a bunch of receptors.
Your dog has two types of receptors in his body:
CB1 receptors – located in the brain, nervous system, glands and organs
CB2 receptors – located in the regulatory cells of the immune system
CBD works by targeting ECS receptors, restoring balance when things are out of whack. That's why it's so good for so many different ailments.
CBD drops for dogs or CBD dog treats can ease several conditions your pup may suffer from either occasionally or chronically, including:
Anxiety and stress
Moderate to severe pain
Chronic inflammation
Arthritis & joint pain
Epileptic seizures
Digestion problems (also see information about dog probiotics and tips to cure a dog's upset stomach)
Nausea
Symptoms from cancer
---
Posted from 2BitsHub with SteemPress : https://2bitshub.com/how-can-cbd-oil-help-my-dog
---