It looks like traders have literally sold their whole crypto portfolio to buy Dogecoin. Is Dogecoin the new king of the cryptocurrencies?
Here is the Top 30 cryptocurrencies (+Steem) of the last 7 days: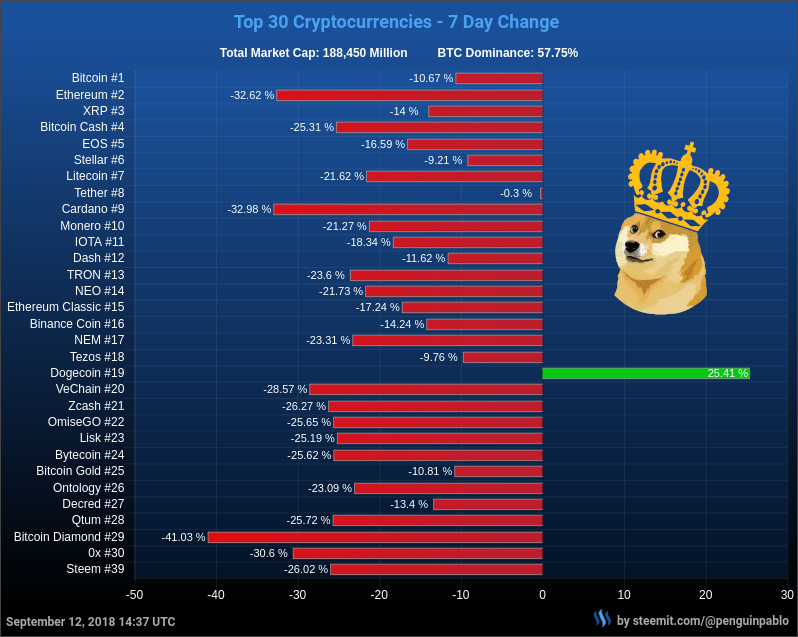 Shouldn't STEEM be worth at least more than a joke?
I don't want to say anything negative about Dogecoin. Although it started purely as a joke it is one of the earliest cryptocurrencies and is one of the few that survived the bear market of 2014. They still have a large community and its blockchain handles about the same amount of transactions as Litecoin which currently has a market cap of $2.8 billion. So nothing against Dogecoin, but I honestly believe Steem should have at least a higher market cap than Dogecoin. Steem handles way more transactions per second on its blockchain and has much more applications than just sending money over the internet.
If Steem would rank #18 and had the same market cap as Dogecoin, 1 STEEM would be worth $2.63. And that even in the current bear market. I really don't understand why anyone would buy Dogecoin if you can buy Steem for $0.68 instead. I believe this platform has much more potential than most of the altcoins that are currently ranked above Steem. Once investors begin to realise the potential of SMTs......
I plan to buy more STEEM once it goes below 0.00010000 BTC. That means 10,000 STEEM or more for each Bitcoin. A price we haven't seen since December last year. I plan to buy more STEEM using a Dollar Cost Averaging (DCA) strategy as long as STEEM remains below 0.00010000 BTC.
I wait for it... For now, greetings to the Dogecoin community ;-)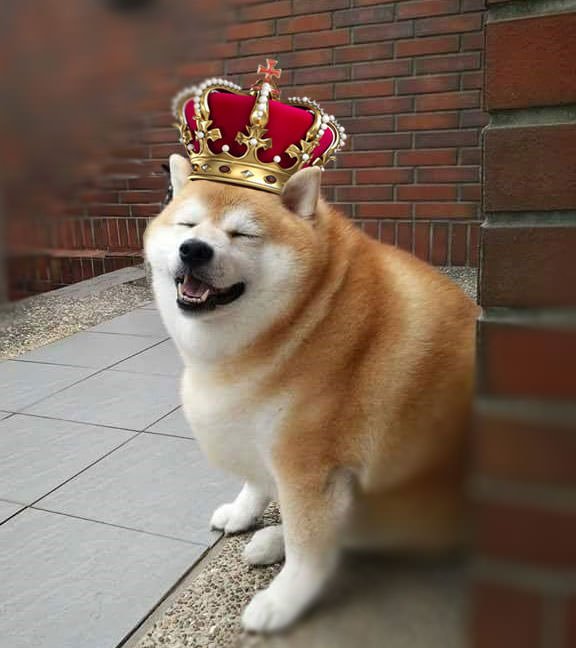 ---
Visit my websites:
SteemBlockExplorer.com - SteemNow.com - CoinMarkets.today
¯\___(ツ)____/¯ Follow me @penguinpablo