It's Official! We Are Going For 69 Cents By Tomorrow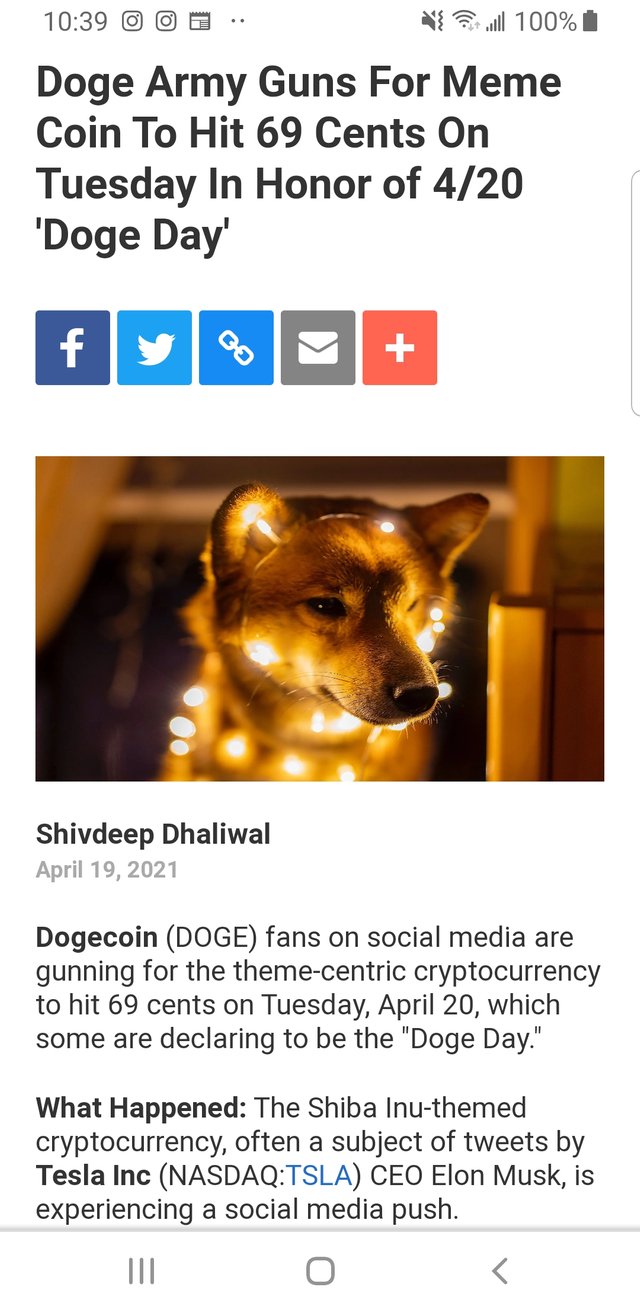 Temporarily the price of DOGE has bounced off the 0.43 price mark but if there is a concerted effort across the community to buy even $20 worth of DOGE it would blow through and reach 69 on 4/20. Lol
I can't tell you how fun it is to see these various YouTubers and so called experts complain about how DOGE isn't that good and doesn't deserve all the attention....etc.
They missed out over and over again and will continue to miss out.
If you have 0 DOGE I would say the best thing is to buy small quantities at this point as a flier.
You don't know what the community is capable of. It might blow way past a dollar. There is no telling.
It is trending on all social media and the people have picked this project. Regardless of what so and so nobody says....... All roads lead to DOGE.
🐕🚀🌚