She crossed the rainbow yesterday and she is happy again.
No more pain, no more meds, she doesn't have to fight any more.
She fought hard until the very last second. She didn't want to go but I had to say goodbye...
Hopefully she found a happy place already.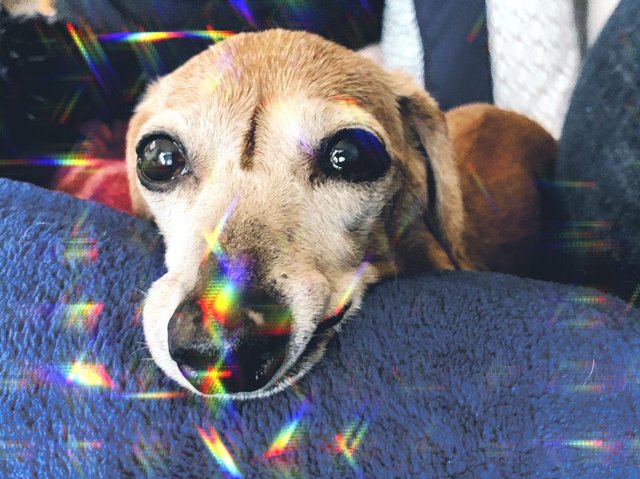 I am a wreck, emotional wreck right now and I am ok being here for a while but I want to do something special for my her and I don't know what to do for her... just full of emptiness.
Are you smiling now? Love always ❤️