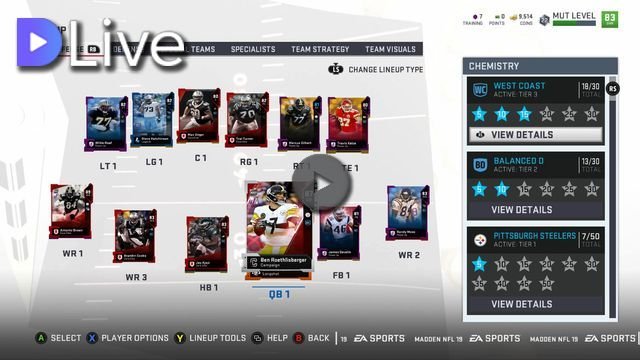 MUT
I've discovered that I'm way ahead of my "competition" this year with my 83 ranked MUT.
@ats-david's team is in the 70's he says, because he didn't fork over the extra dough for the Hall of Fame edition, so he has to wait until tomorrow to get his reward packs, which won't be as kewl as the one's in the HoF edition, so that will suck as well.
@bigpchef is pretending he didn't know Madden is even out while he's probably secretly buying hundreds of dollars worth of Madden points so he doesn't have to grind through 8 weeks of solo challenges to reach a 90 ranked team.
I'm going to go with challenges only this year and let me tell you, I'm only a few days in and I'm sick of doing them.
Meh
The rewards have pretty much reached the point of ... meh. Some of the rewards are worse than the players already on my team, which is a hazard of getting a bunch of packs up front for the pre-order.
Watch as I play games that I care nothing about trying to get packs for players I will end up selling for Training points. =)
My live stream is at DLive