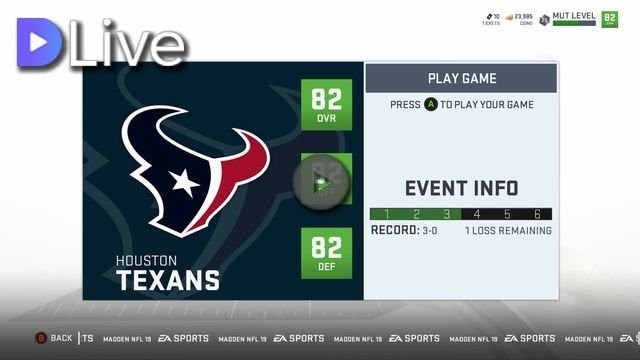 Draft
In this mode you start off drafting 20 players (I think it was 20) and then the AI finishes out the rest of your roster with medium quality players.
Then you face off against other drafted teams and try to win 6 games before you lose 1. I'm 3-0 to start, so let's see if I can complete this mission!
I loaded up on Defense as best I could, so they've been winning most games. My QB is meh (Dak Prescott) but I have some decent receivers.
My live stream is at DLive