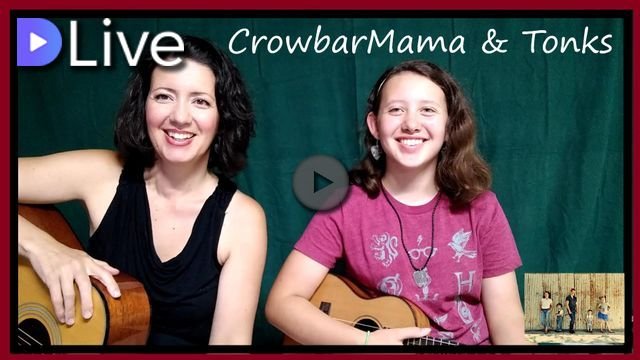 Hey guys! So, we were invited to play live on @Pennsif's Alternative Lifestyle Show. This was @Tonk's first live performance and interview and so we decided to record it to share with the grandparents. But then we had some fellow Steemian friends who also wanted to catch the show, so we decided to share the clip here, with @Pennsif's permission of course! We also decided to play around with this makeshift "greenscreen" using photos we've taken of beautiful North Idaho.
If you haven't tuned in to one of @Pennsif's shows, you really should make time to check it out. He has interesting guests on each week and he's really fun to listen to. Although, we did forget one little thing. @Pennsif, next time we're on, we have a request. You'll see it at the very end of the video.
The two tunes (Renegade and Bad Moon Rising) are at 5:00 and 23:20.
Thanks for watching!
My video is at DLive