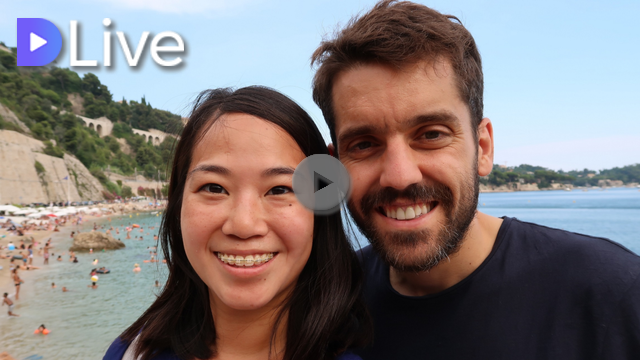 @karensuestudios and I landed in Nice, France just a couple of hours ago. We were departing from Rome where we stayed for 7 days.
This afternoon, we had time to go to a nice beach, no pun intended. It must have been more than 20 years since I last swam in the ocean. We had a lot of fun there!
Click on the image to join our live stream!
My Favorite Post
Some Of My Previous Posts
---
Understanding Steem
---
Chats
---
50% of the profit of this post will go to @karensuestudios!
Thank @skyleap for this awesome gif!
My live stream is at DLive