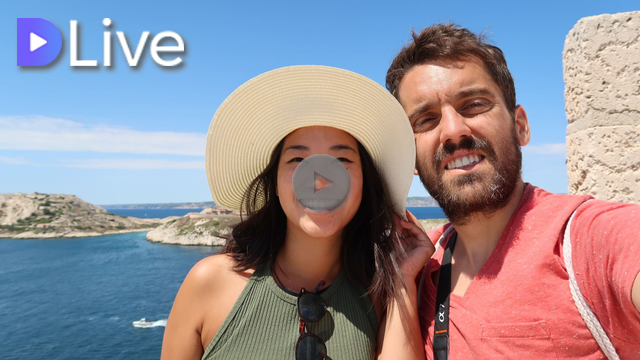 It's our last day in Marseille. We'll be taking a train to Paris tomorrow around 9am. We shall arrive in Paris at around 12h30.
@karensuestudios and I had a very nice day today. We took a ferry and visited 2 island of an archipelagos named Frioul. On was of the island is located the Castle D'If which was made very famous by the author Alexander Dumas in is novel "The Count of Monte Cristo".
We learned a lot about the world around us and even more about us. It was a very intense day. Join us to learn more and have some fun!
We use joicaster to broadcast simultaneously on Facebook and Dlive!
Click on the image to join our live stream!
My Favorite Post
Some Of My Previous Posts
---
Understanding Steem
---
Chats
---
50% of the profit of this post will go to @karensuestudios!
Thank @skyleap for this awesome gif!
My live stream is at DLive