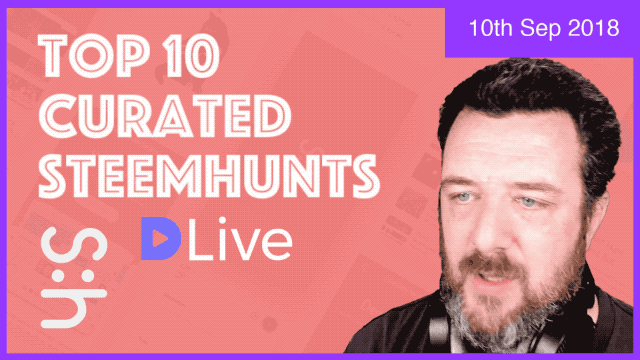 Good morning universe, how the heck is life treating ya, you doing good, life treating you well? Ready to get into the day? Great, me too, I'm kinda feeling that today is gonna be an interesting productive day, you too eh? Well that's just fantastic :) — we got some great hunts again today, won't you join me below?
number of products and rewards today (open to change)
257 products, $176.20 SBD hunter's rewards were generated.
my ten curated hunters today:
@russelb, @hmeto, @christianolu, @muhammadhateeb, @toffer, @stmitbackpacker, @alex3883, @josalarcon2, @gattino and @oomcie85
MY TOP10 CURATED HUNTS TODAY
---
[o1] 8fit
[o2] Hey Andy
[o3] iKast.io
[o4] SELF-PROPELLED TRANSPORTERS
[o5] Neofit Roller
[o6] foop Lite
[o7] Black.ai
[o8] FireBee
[o9] HP MetalJet
[1o] ENTRUPY
---
i'll be working on an additional section to the unofficial steemhunt course (with dedicated website soon) with help with setting up your own wordpress blog and plugging that into your steem account so you can crosspost and get some good social juice from your blog at the same time, also some instructions how to setup your twitter feed to auto tweet your posts. You won't wanna miss that so get on the courses ASAP! :)
My video is at DLive