Greetings from the Clockwork Arena. We noticed the great content you have posted, and wished to show our support by upvoting!
We represent STEEMPUNK-NET, the first massively multiplayer online role-playing game on STEEMIT. We hope to meet you on our server!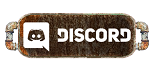 If you dare, step into the Clockwork Arena and test your skills against other Steemians.
Do you want profit and still be helpful?
Delegate some SteemPower to @steempunknet : [50] [100] [200] [500] [1000]