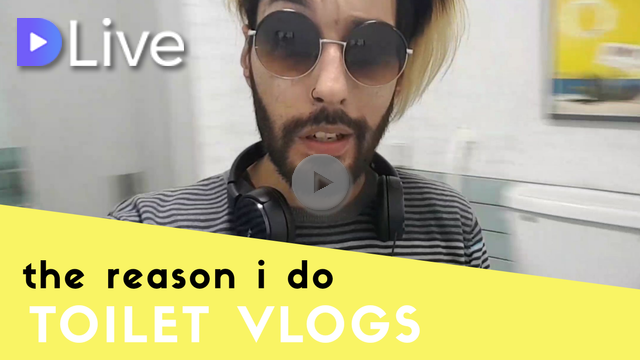 I know a lot of You might find this idea a little bit strange and might think where I had my head when I decided to start this series.
So now You know the reason why.
I hope You guys enjoy it and be ready for some more videos of me in the toilet eheheh.
My video is at DLive