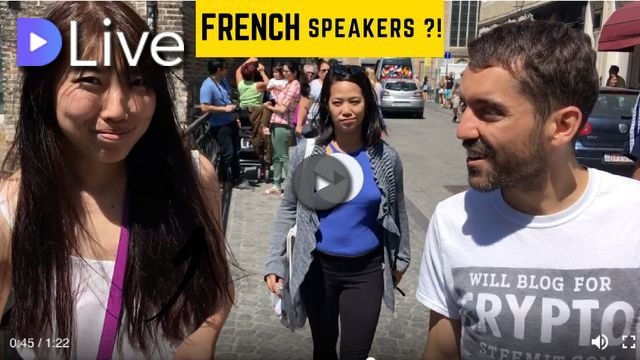 Discover in this video that @joythewanderer, @teamsteem and @karensuestudios actually speak french !!!
You all know how much I love the french language and how I really hardly wanted it on the Steem blockchain for a year...
If I knew that theses guys were talking french I would have tried to empower them a long time before ;-)
Oh and by the way, did you know that french is the @teamsteem's mother tongue ?! Yeah yeah... It is... !!!
Enjoy their voice, their accent, and the fun of the video :)
My video is at DLive