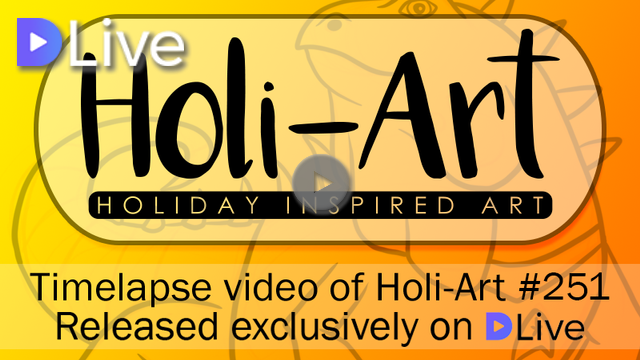 The time has come for @rigaronib to learn the video editing ropes and get my name out on DLive!
I will be releasing a (hopefully daily) timelapse video of my Holi-Art piece from the day before. For example, I drew and posted this sweet-ass Iguana Trek cartoon yesterday, but today? Today you get to see how it came to be!
Try and cut me some slack on my first several videos, as this is all very new to me. haha Don't worry though, I learn fast and plan on improving with time!
Video too fast? Horrible music? Need to add something? Feel free to leave as much constructive criticism as you deem necessary, I need it if I'm going to better myself!
Anyways, hope you guys enjoy this video that has been released exclusively to DLive!
Track: Electro-Light - Symbolism [NCS Release]
Music provided by NoCopyrightSounds.
Watch and listen to it --> HERE
My video is at DLive