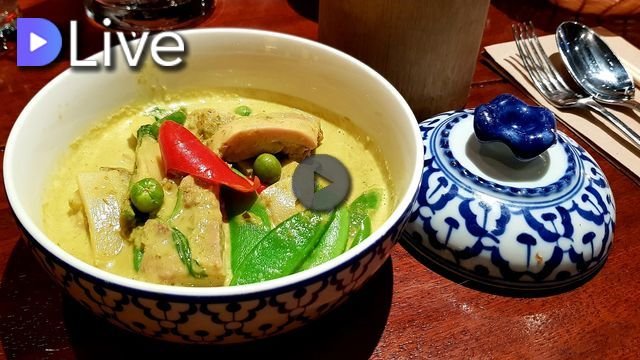 Last night, I had a lovely dinner with a good friend at Busaba Thai restaurant. This is a popular restaurant chain that offers up authentic Thai exquisite food. There are several branches in London but the one I visited yesterday was in Westfields, Shepherd's Bush.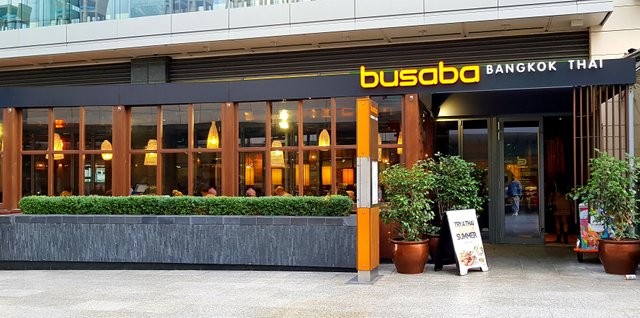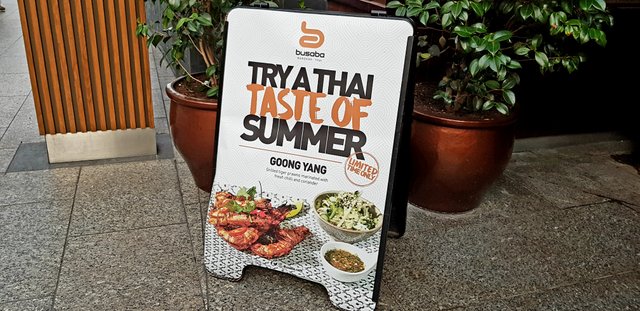 ---
The interior of the restaurant was amazing! Mostly wooden furniture with oversize lampshades providing for some flattering, subdued light. Simple yet so effective! The service was really great and friendly. There is also a fantastic selections of dishes on the menu to choose from.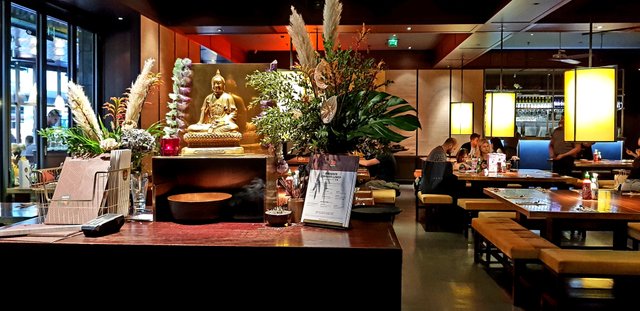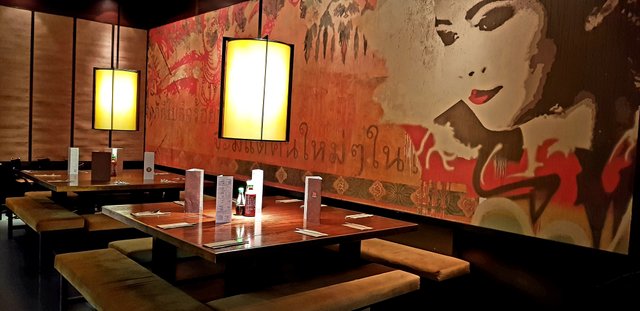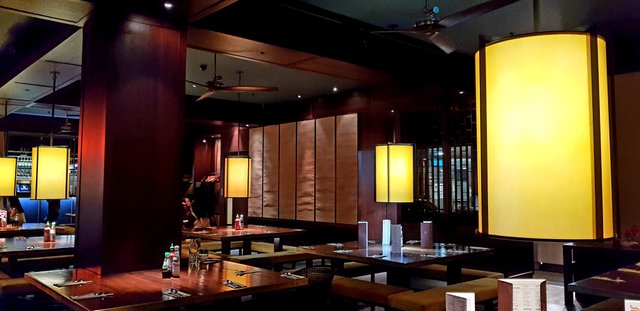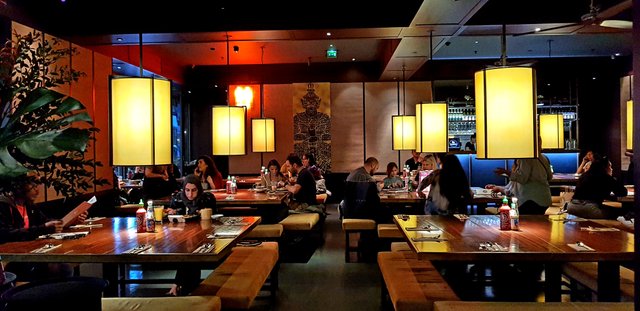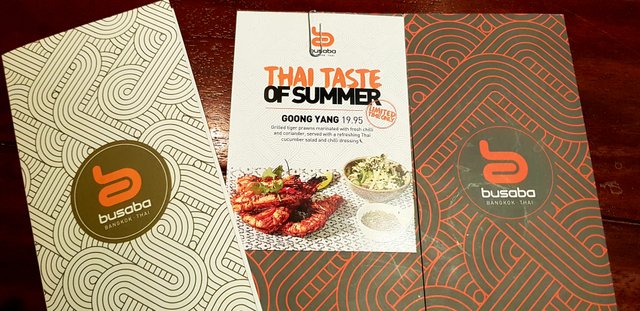 ---
I love their version of the famous Green Curry chicken dish, with just the right amount of spices and seasoning, as well as being not too spicy for my taste buds. Super delicious and full of flavour. My other dining honoraries had the Chicken Pat Thai and Sweet & Sour Chicken. Both were super yummy too, from what I hear!
Enjoy!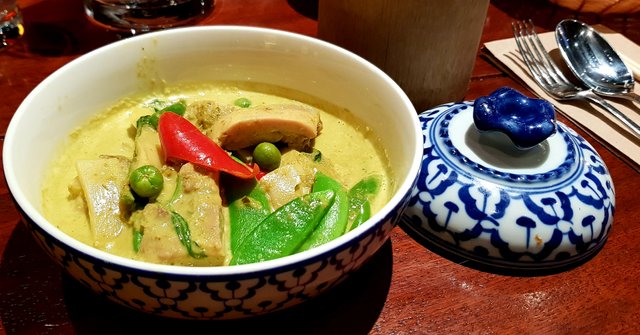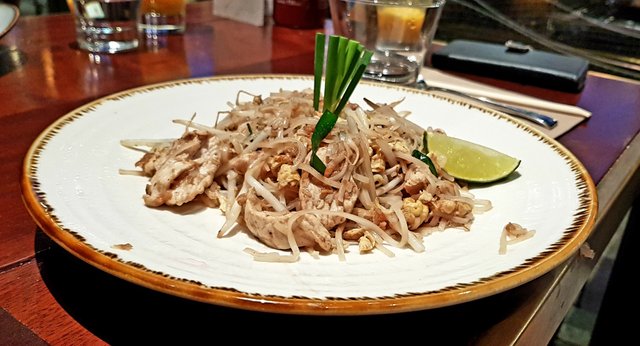 ---
Definitely be back soon and try more of the delightful dishes.
---
昨晚我和朋友在一家名为Busaba Eathai的泰式风味餐厅吃饭。这是一家连锁餐厅,在伦敦有几家分店,我们去的是位于Shepherd's Bush附近的大型商场Westfield里。
餐厅的内部装修极具品味,古朴的木制家具配上巨大的灯罩,朦胧的灯光让整个餐厅显得柔美而典雅。设计简洁时尚,很赞!侍应生笑容满满的,服务也很到位。
我尤其喜欢他们家的绿咖喱鸡, 恰到好处的香料和调味料,对我来说不会太辣,超好吃!我的朋友点了泰国炒河粉和甜酸鸡,也说不错,呵呵!
经过这次愉快的经历,相信我很快会再回来,尝试Busaba更多美味佳肴!
My video is at DLive