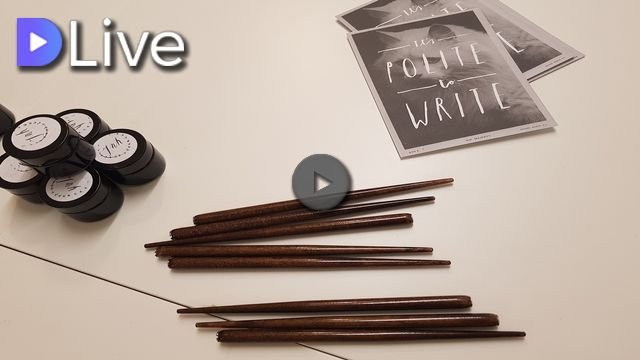 Not too long ago, I had the pleasure of visiting a Modern Calligraphy class with my colleagues, on a work social. It was a truly unique experience that I would love to share with you, my Steemian friends.
The workshop is situated in East London. We got off the tube at Hackney Wick Station. To being too familiar with that part of London, it was pretty cool to see the diverse graffiti artworks scattered throughout the street. A very different view of this great city than the one I'm used to.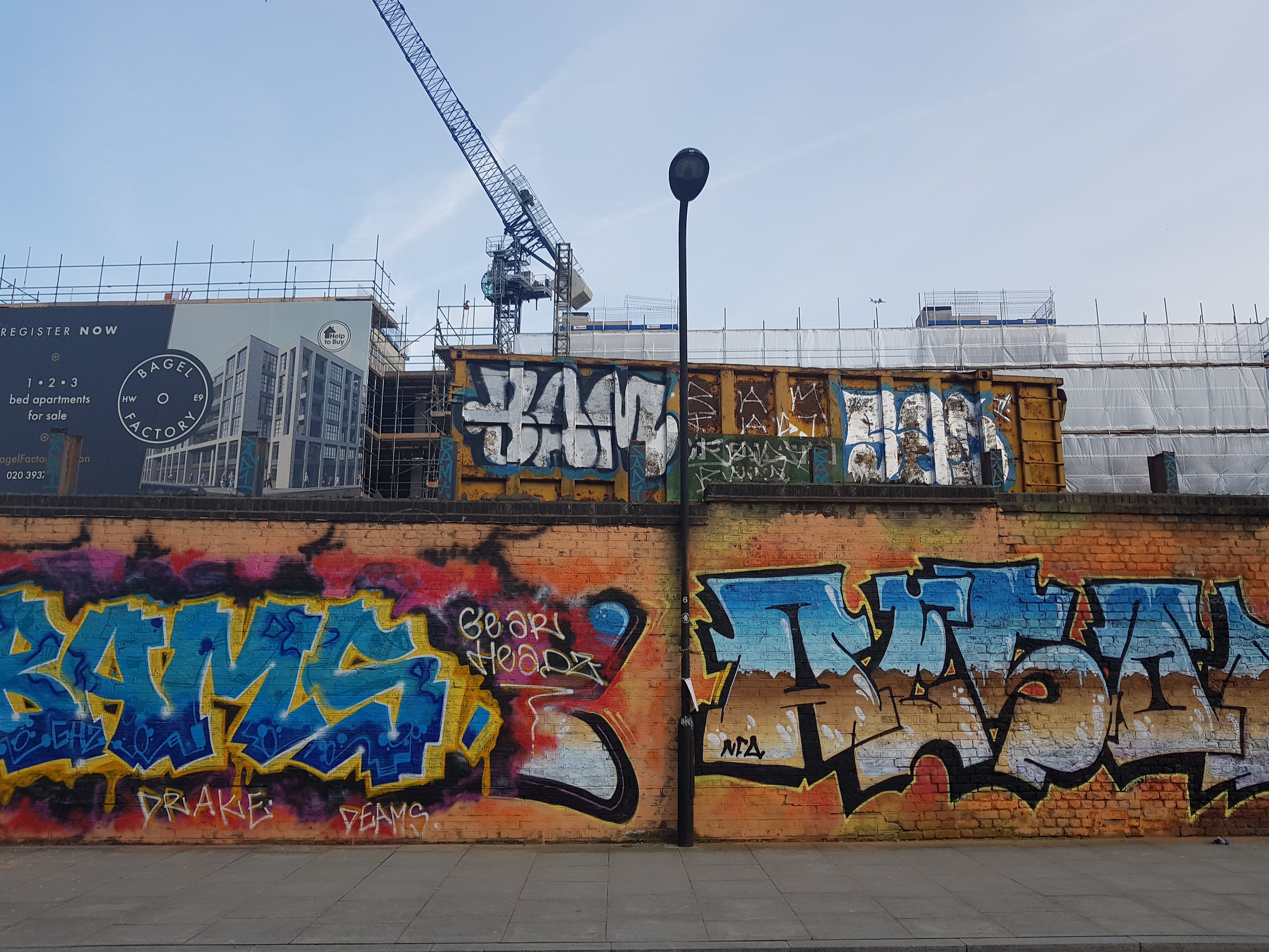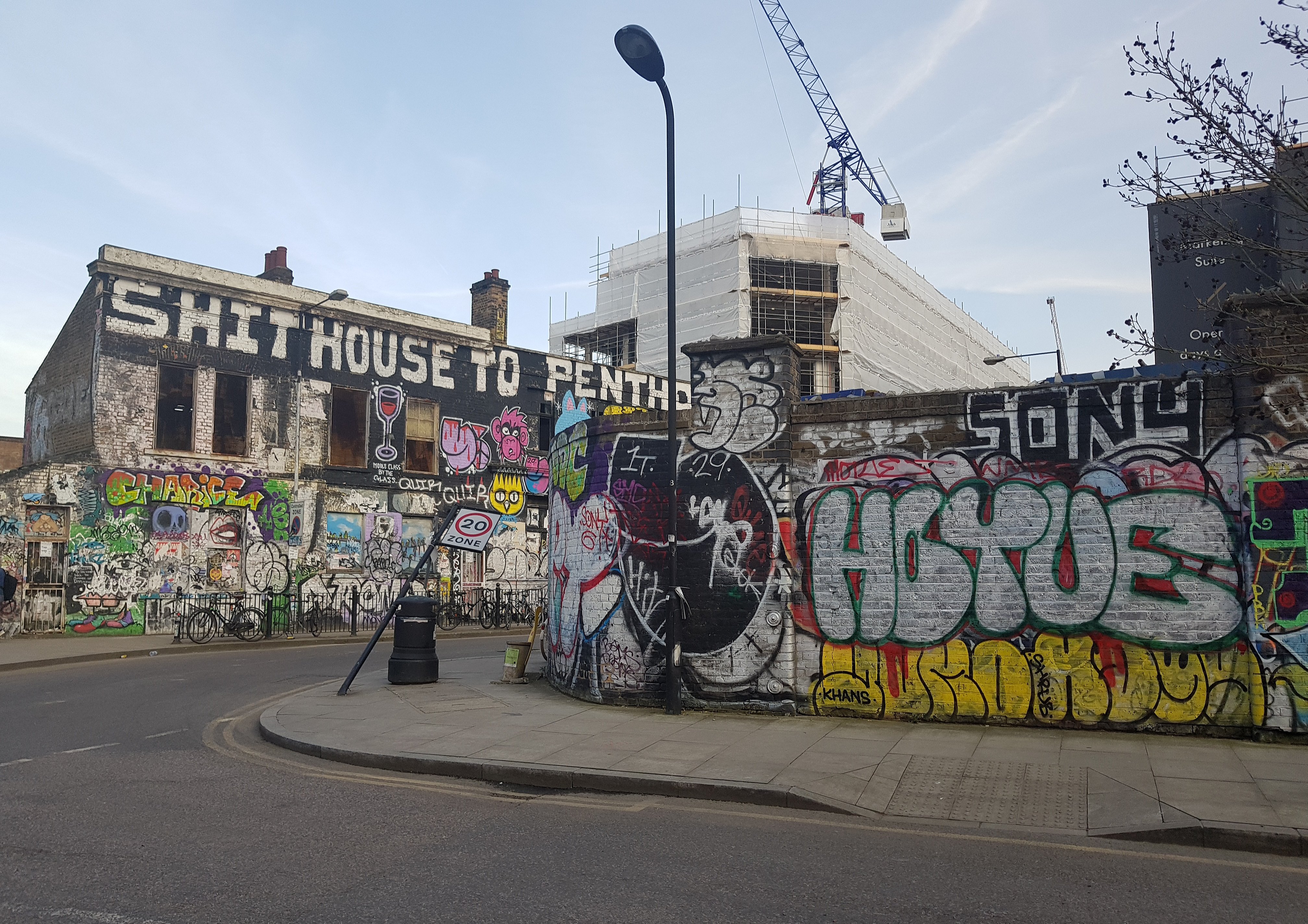 ---
The venue is quite spacious, exhibiting parts of its original brick wall. Simple, yet so effective. Our host, Alice, has been a stationery designer and modern calligrapher for nearly ten years now. Because of her distinctive and unique talents, she runs a successful workshop where she shares all her tips and tricks.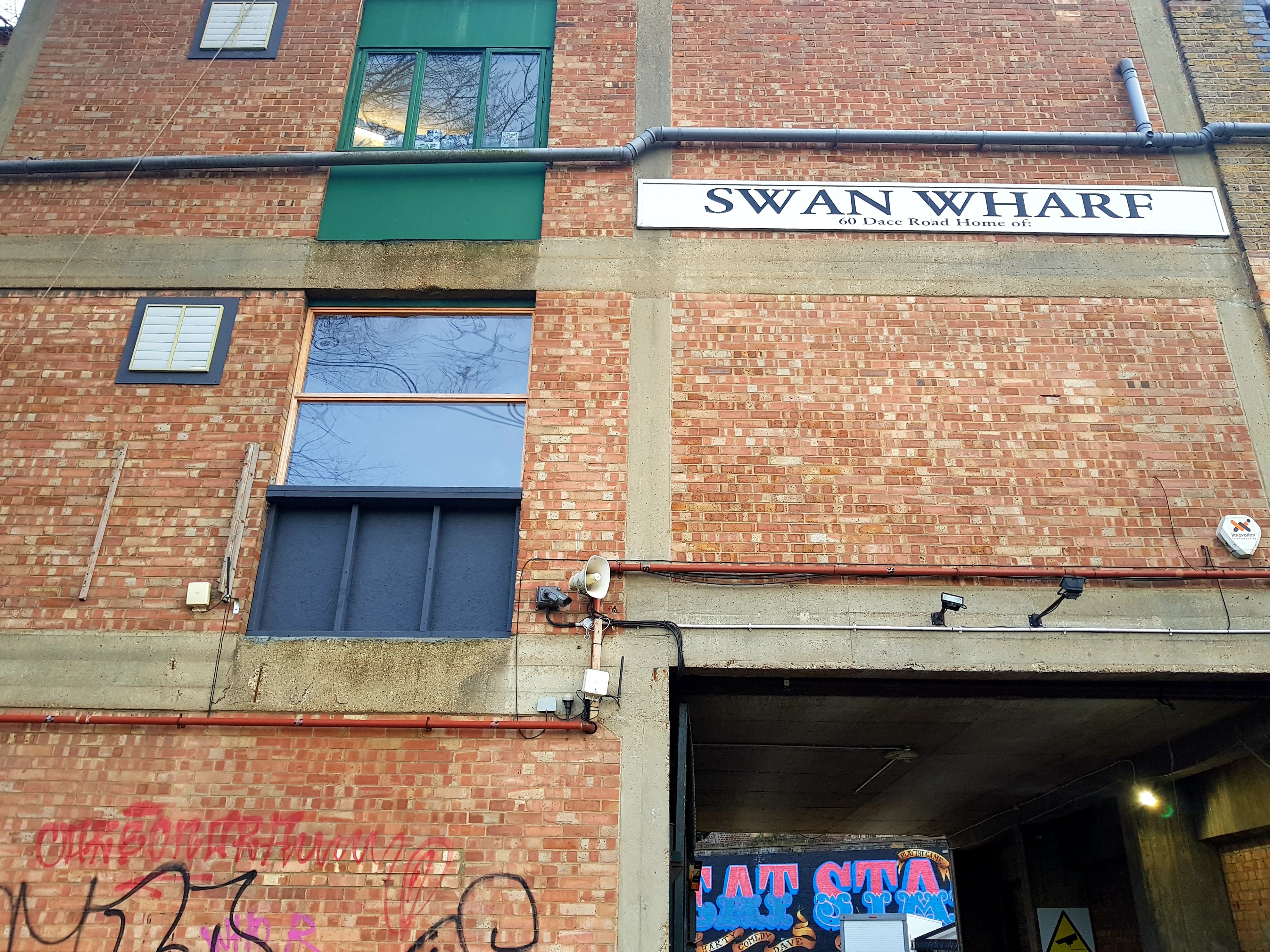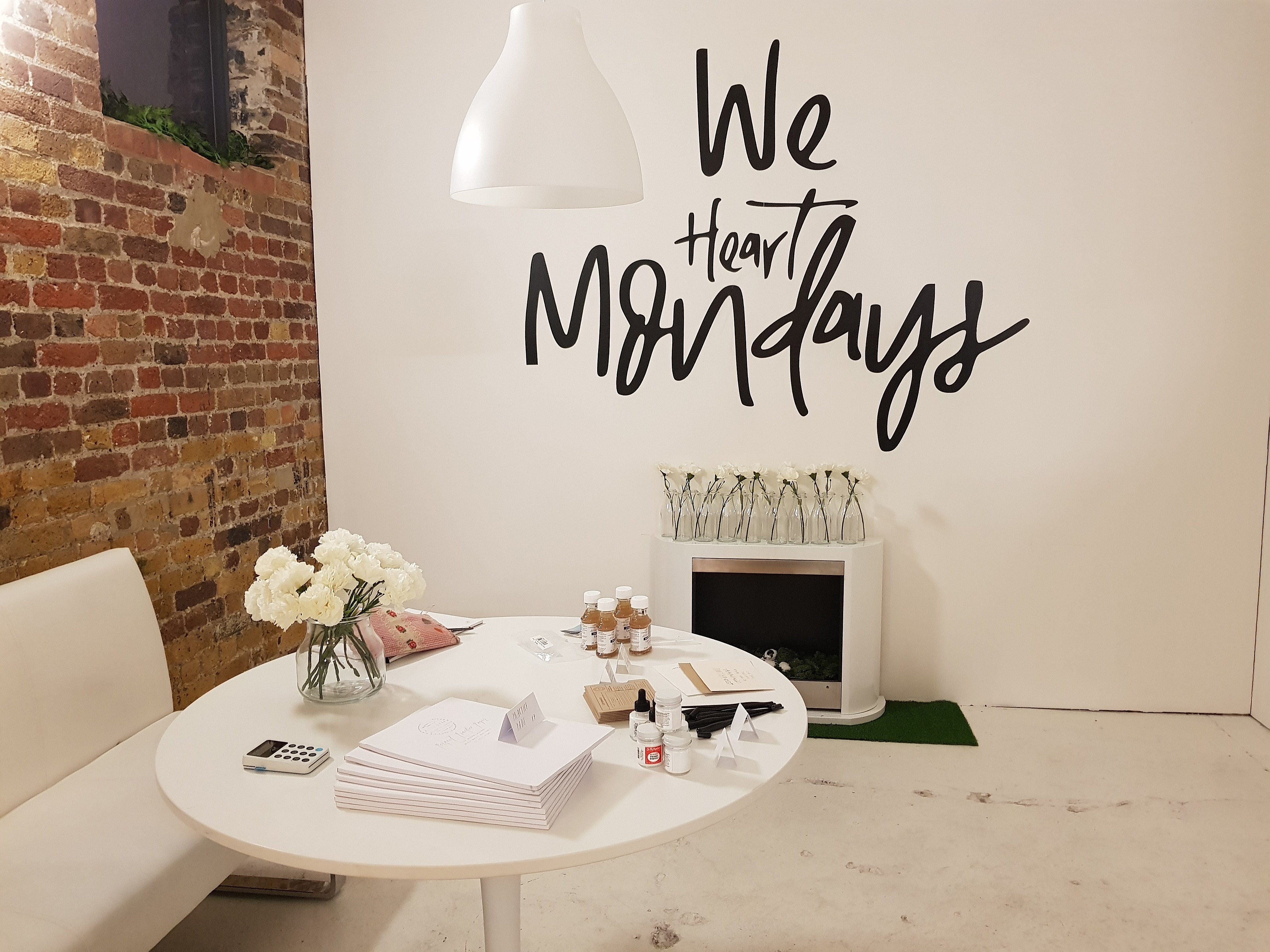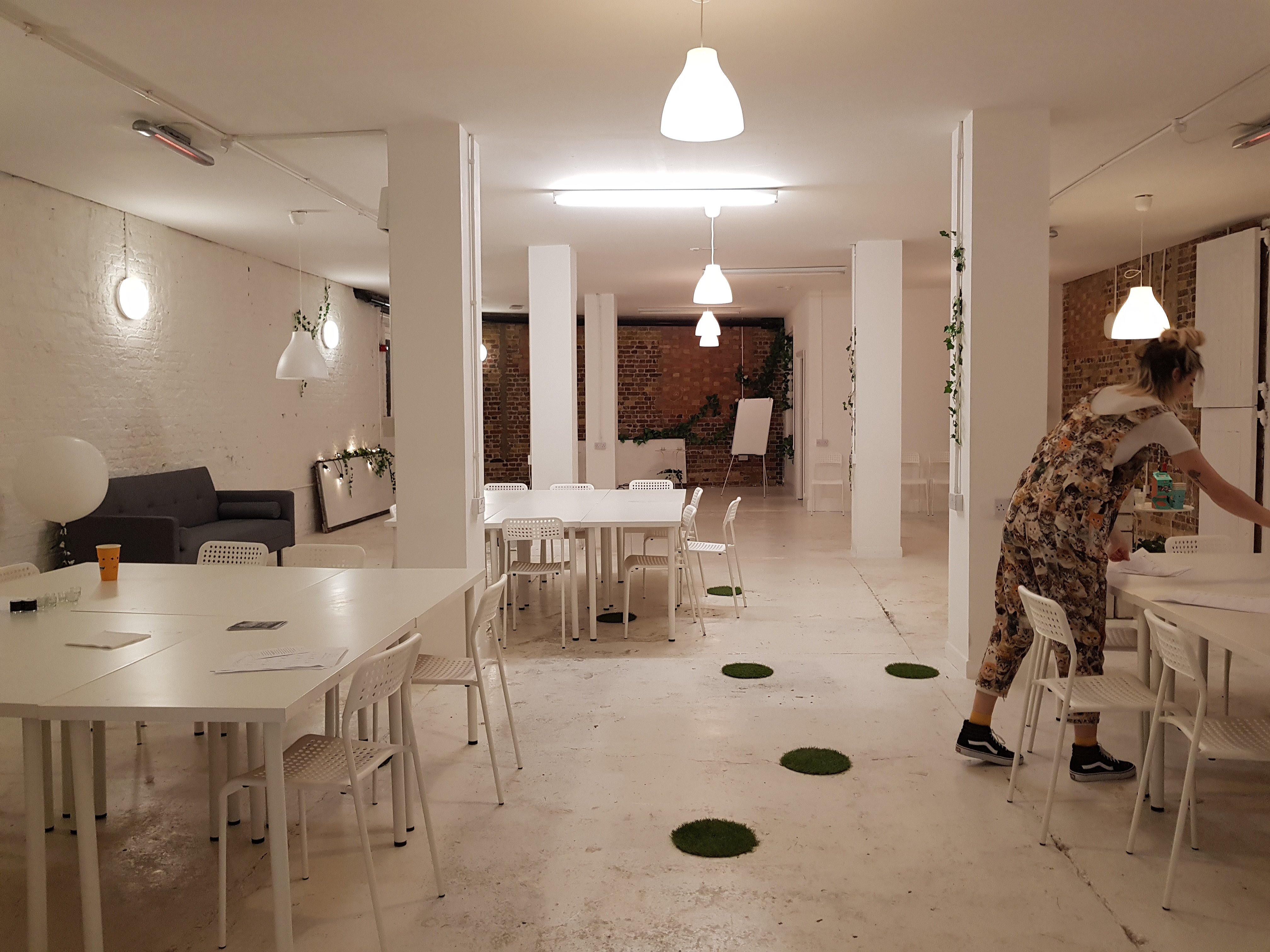 ---
I was a little nervous at first as I had, up until that day, no previous experience in calligraphy . But Alice turned out to be a brilliant teacher, being both very knowledgeable and engaging with us all. She made me feel very comfortable and initially went through the basics with very clear guidelines and examples. Everyone in the class was very well looked after by her, despite the fact that we were a pretty big group of 20 people.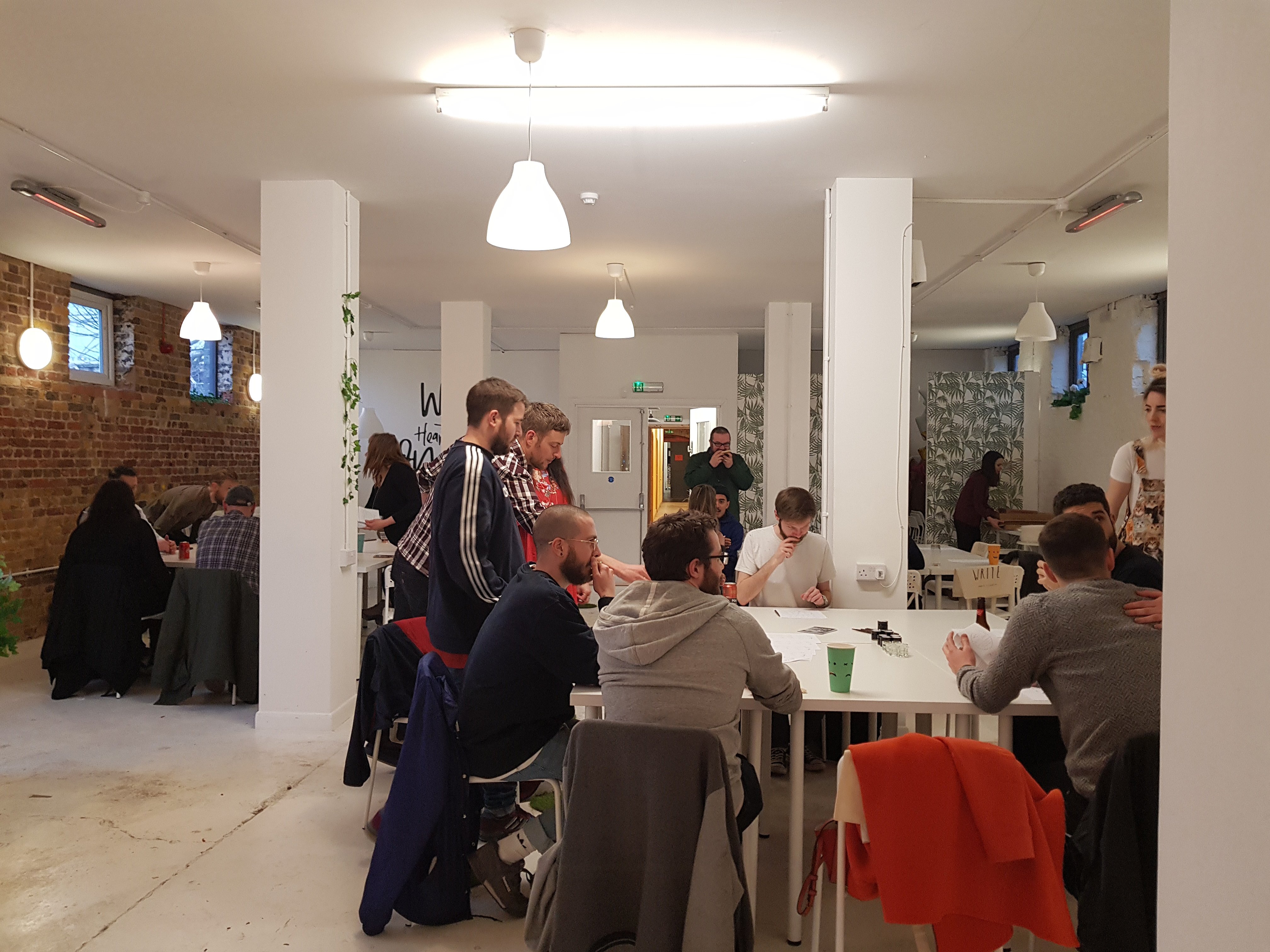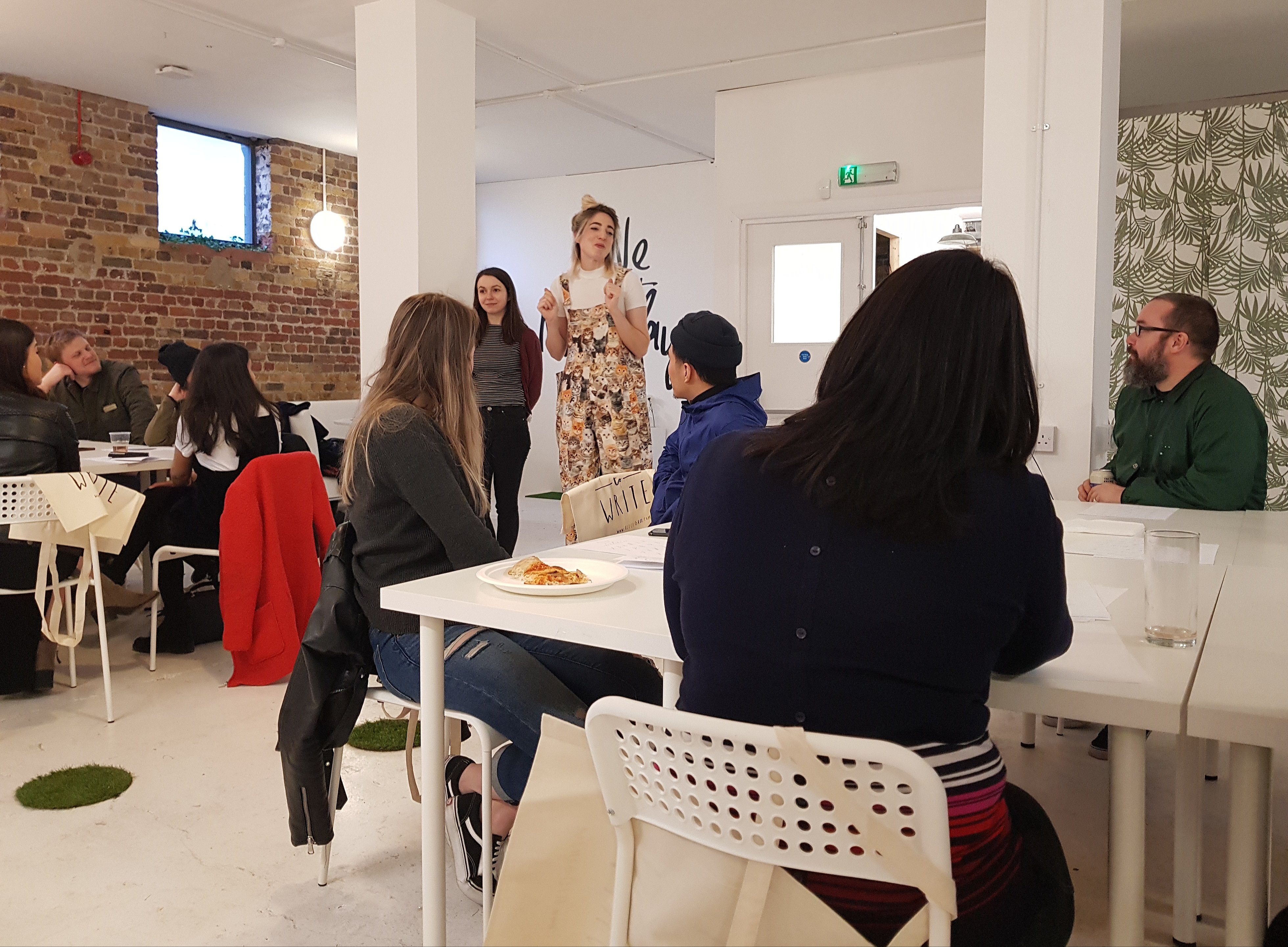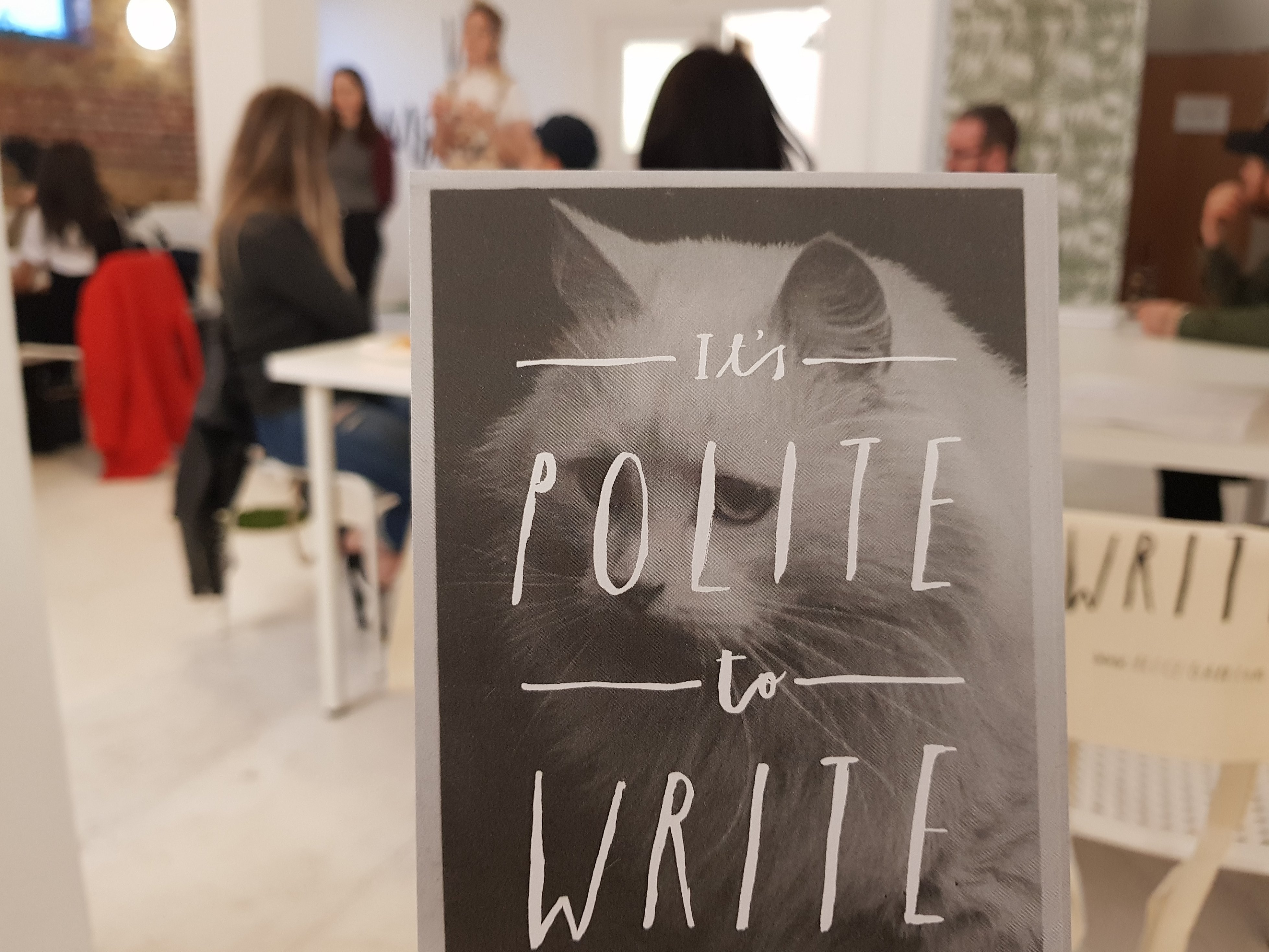 ---
All the essential materials were provided. A beautiful starter kit was stylishly set out before us. Perfect for a complete beginner like me, lol. After Alice's introduction came to a close, we went straight into some practice exercise, after which moved swiftly on to letterforms. So by the end of session, I was able to write my name or some favourite quote, whilst applying her skillful techniques.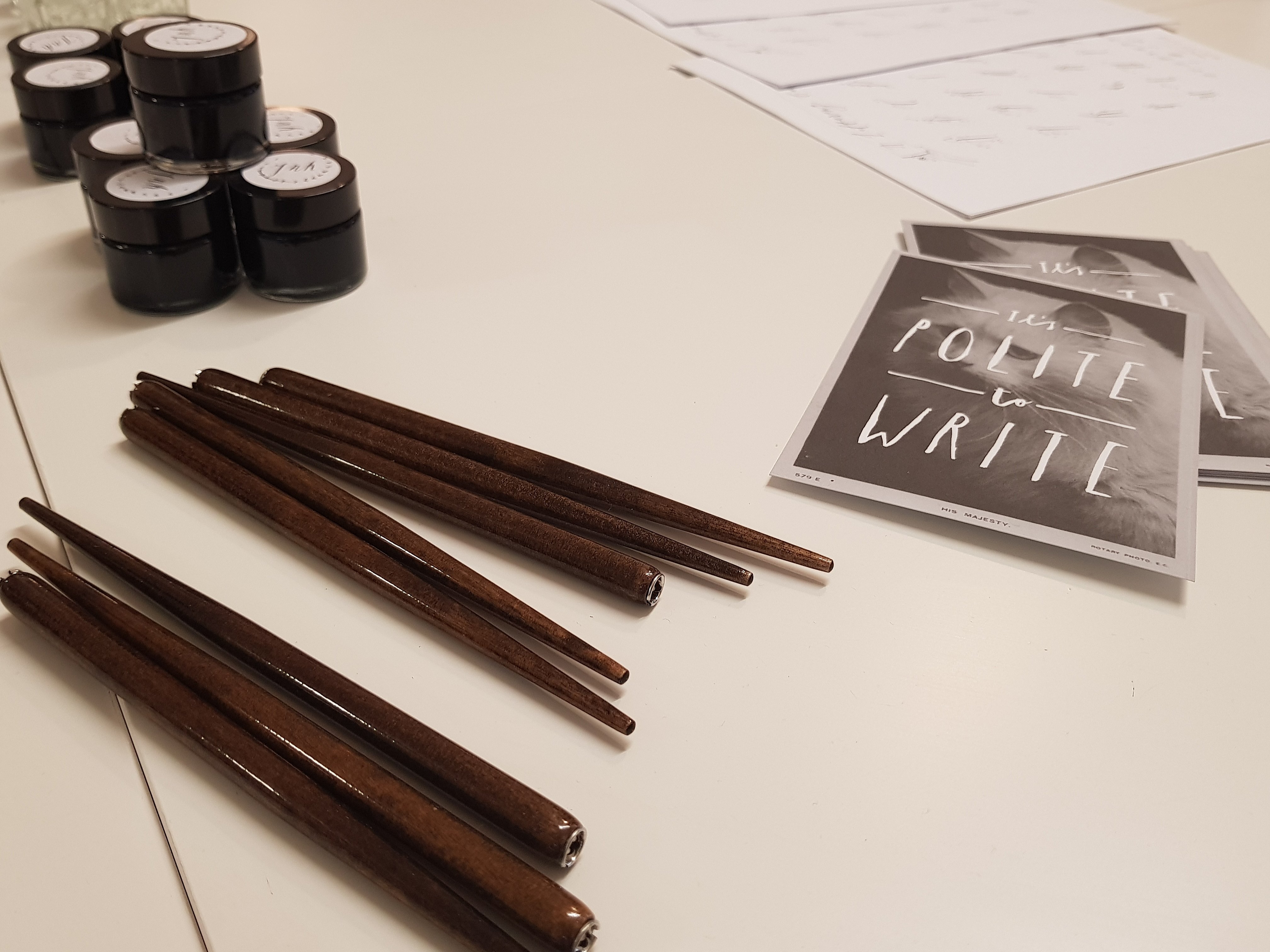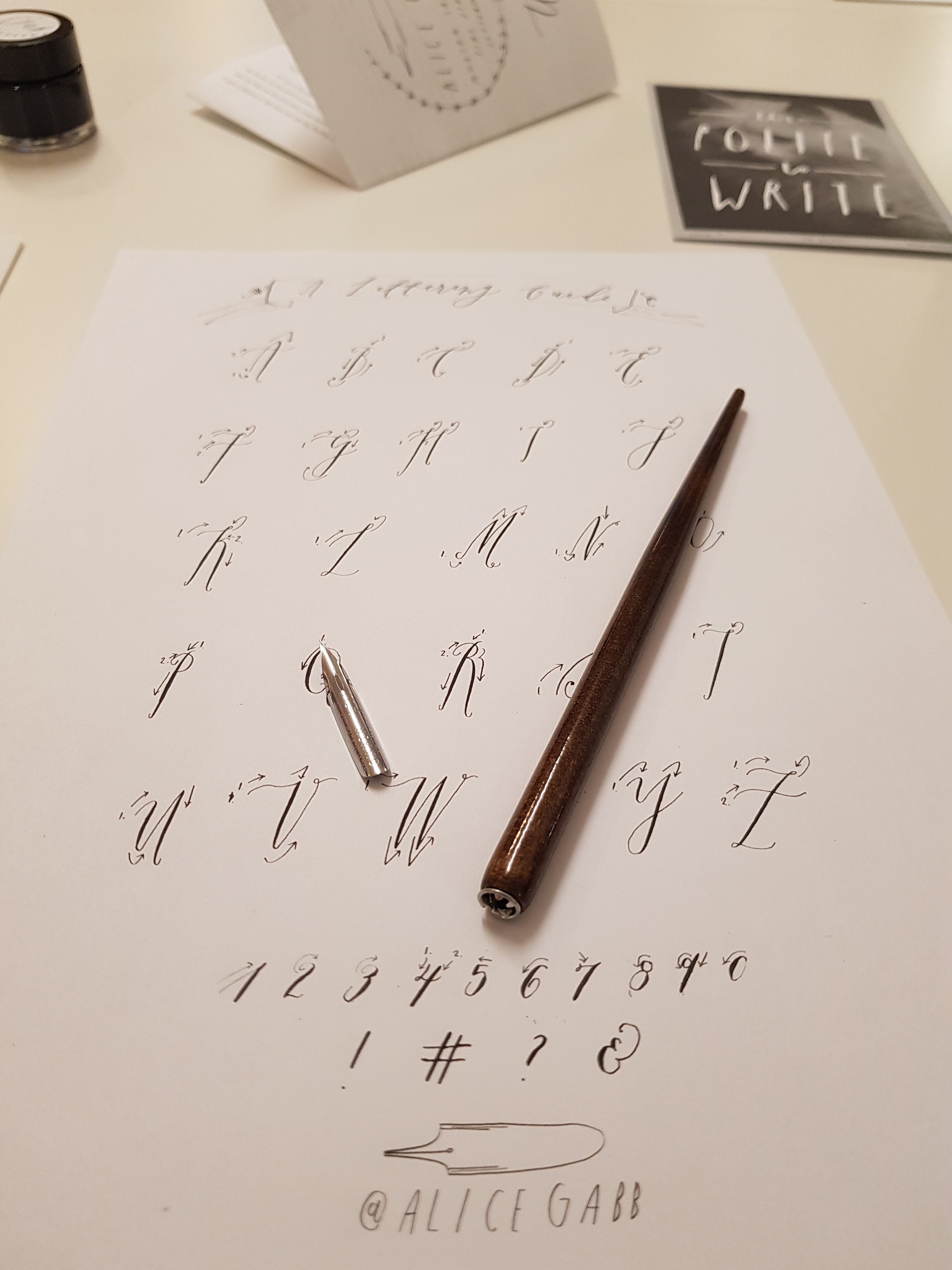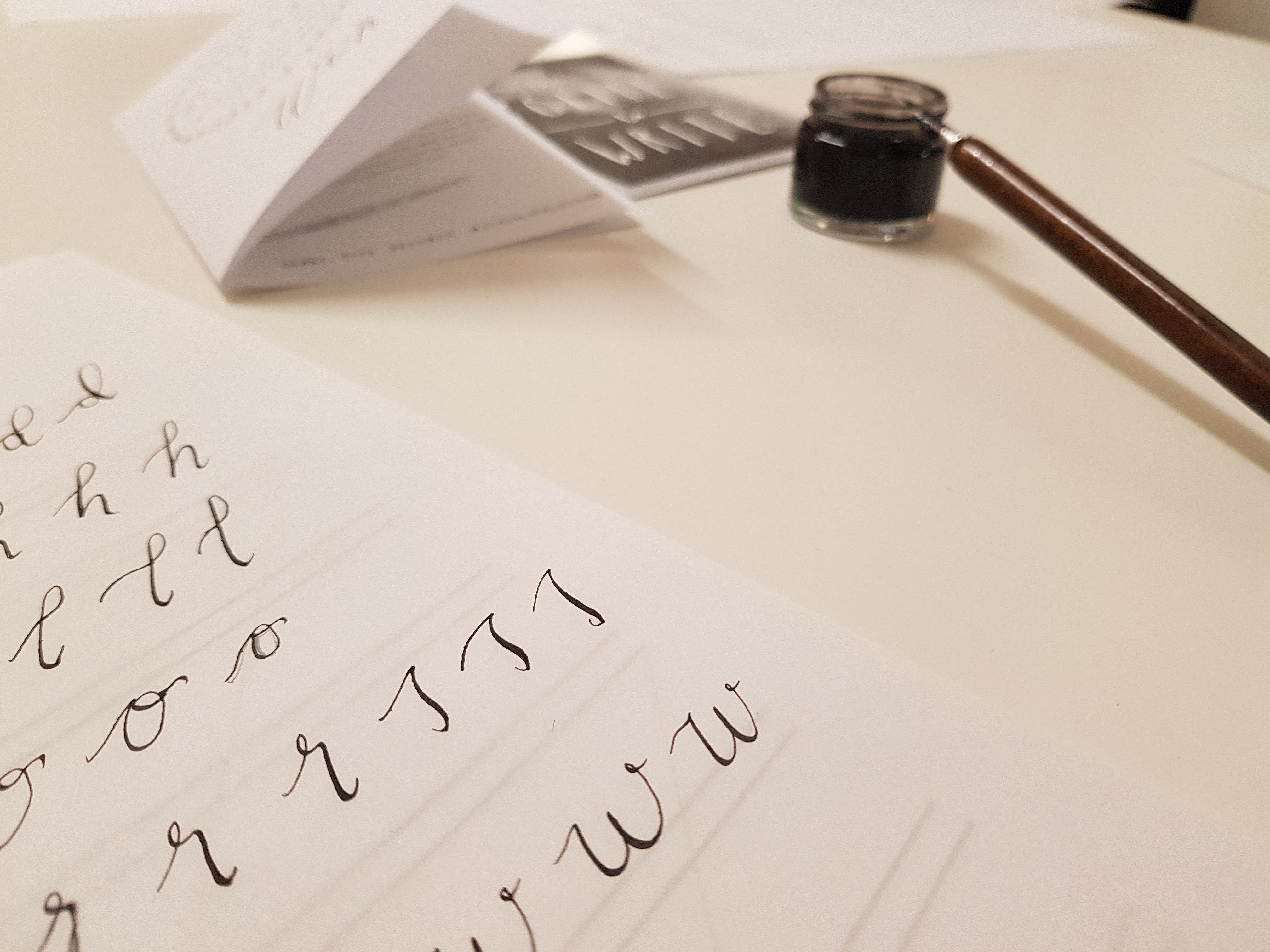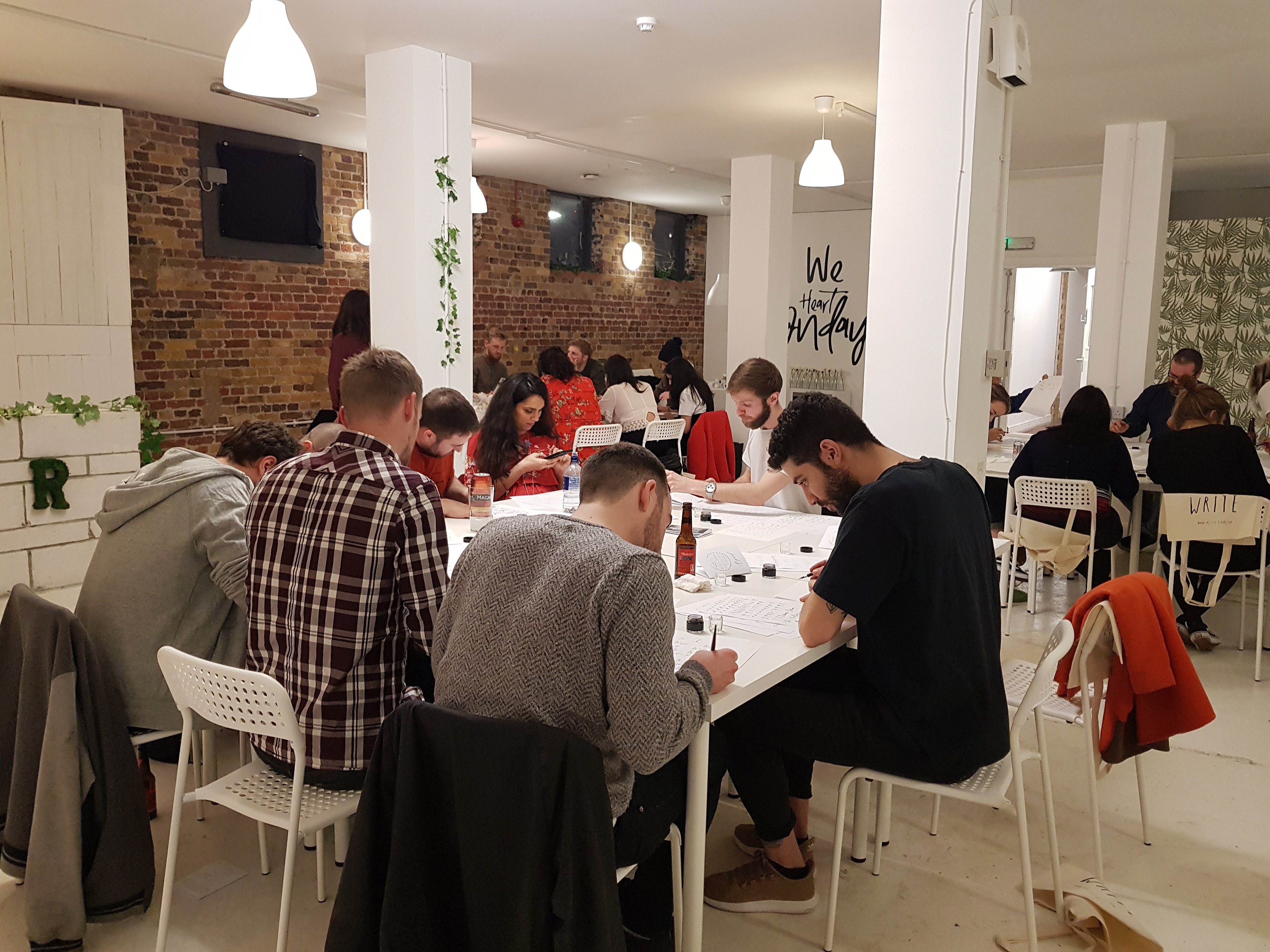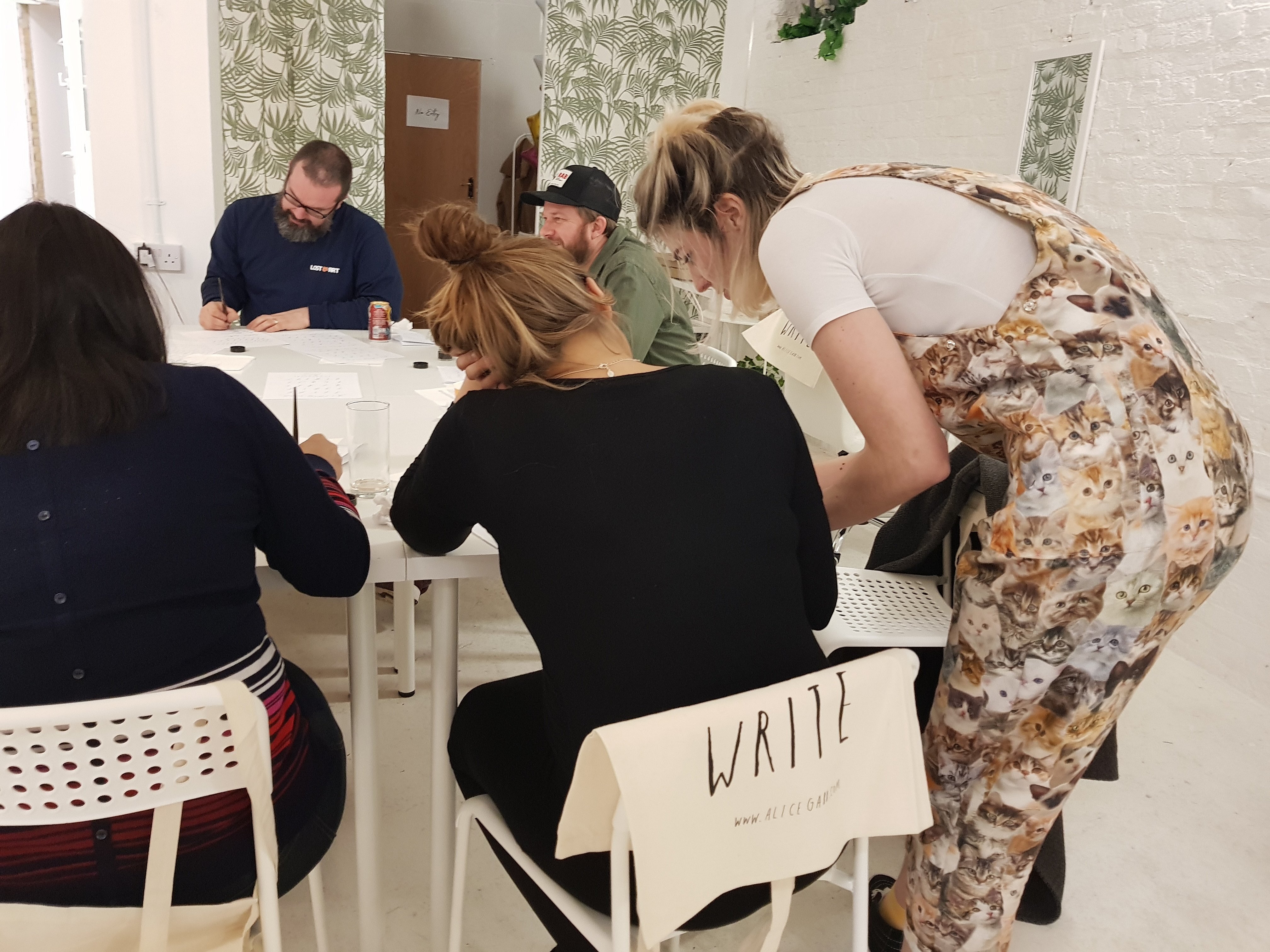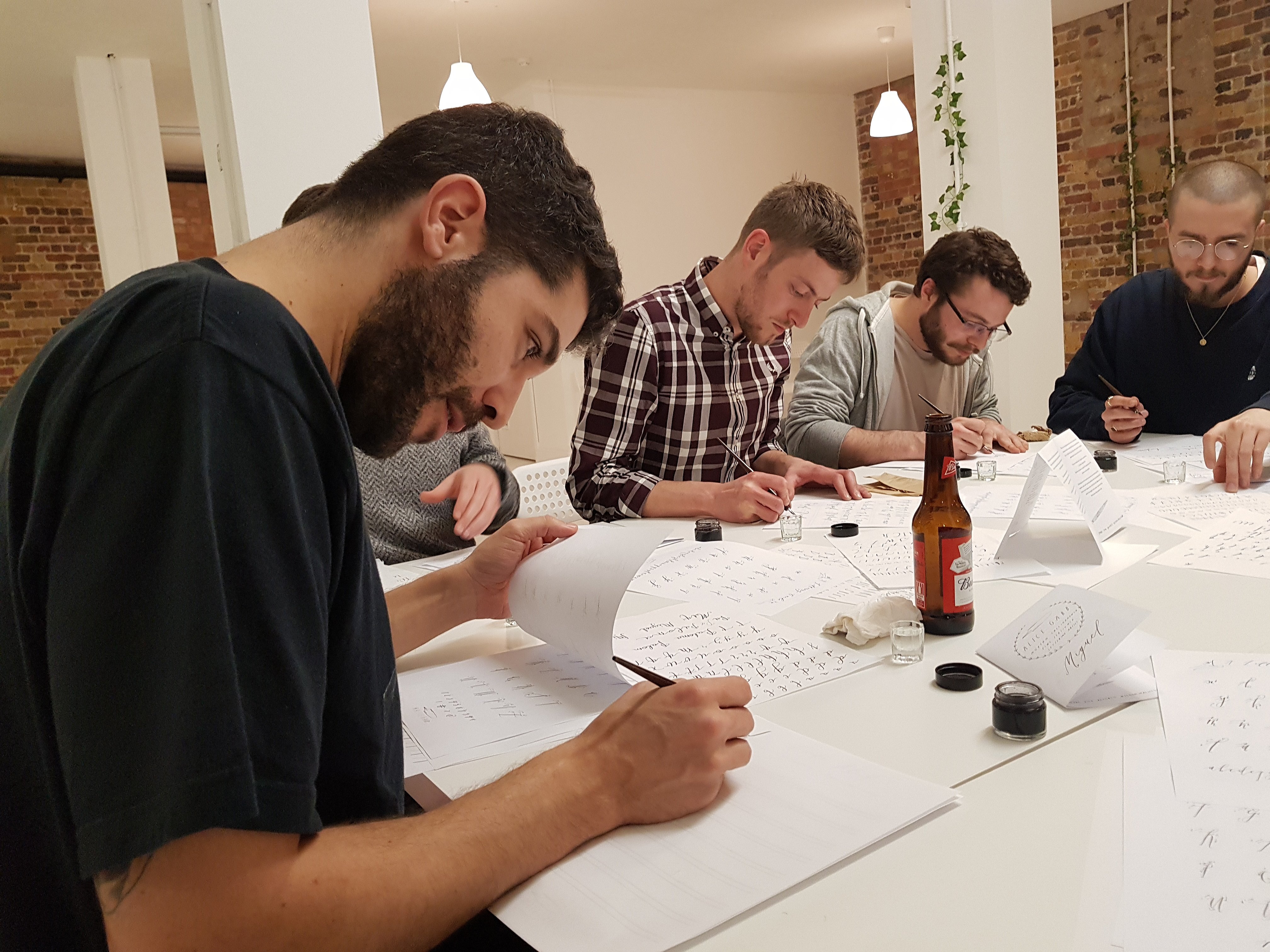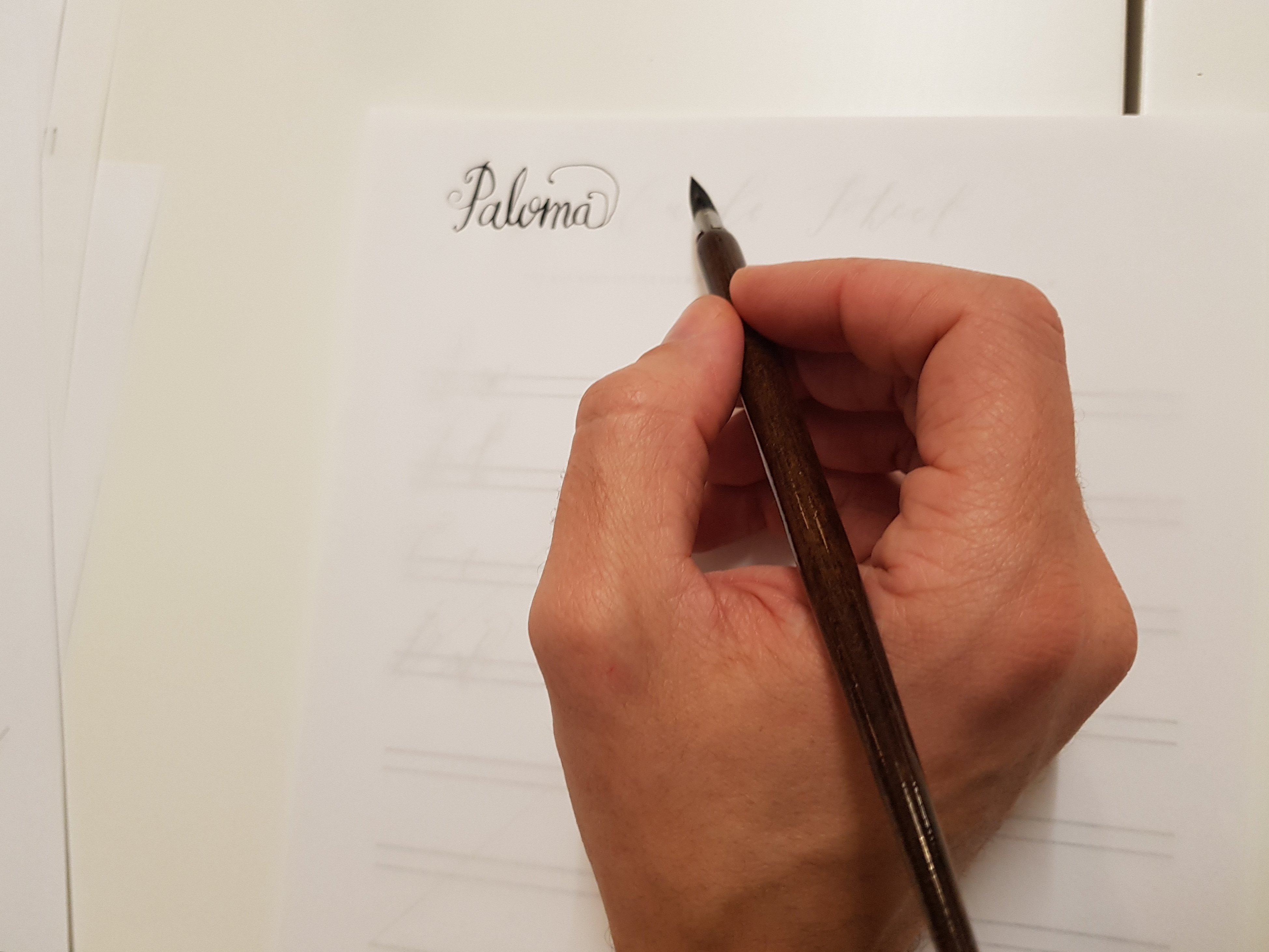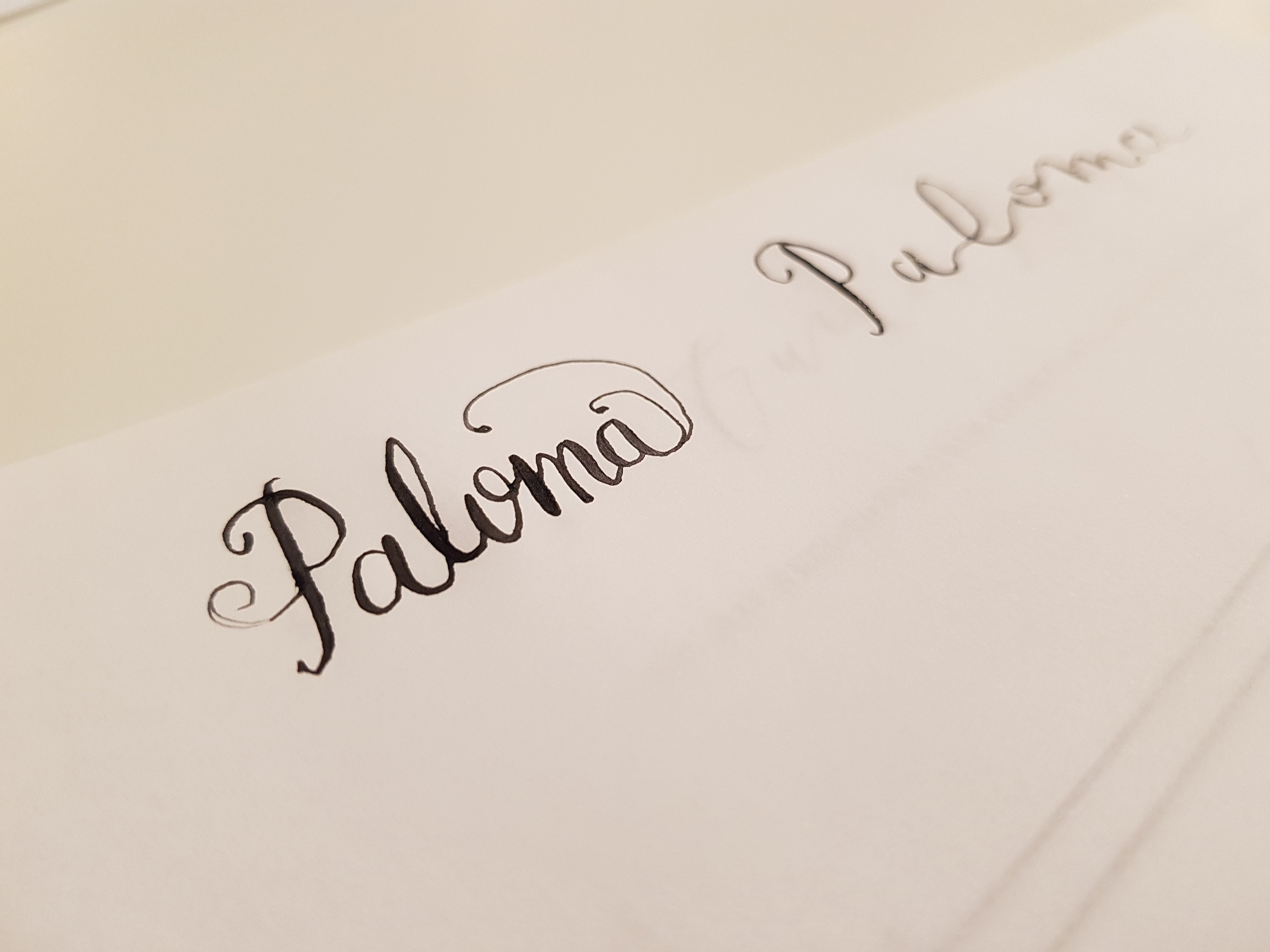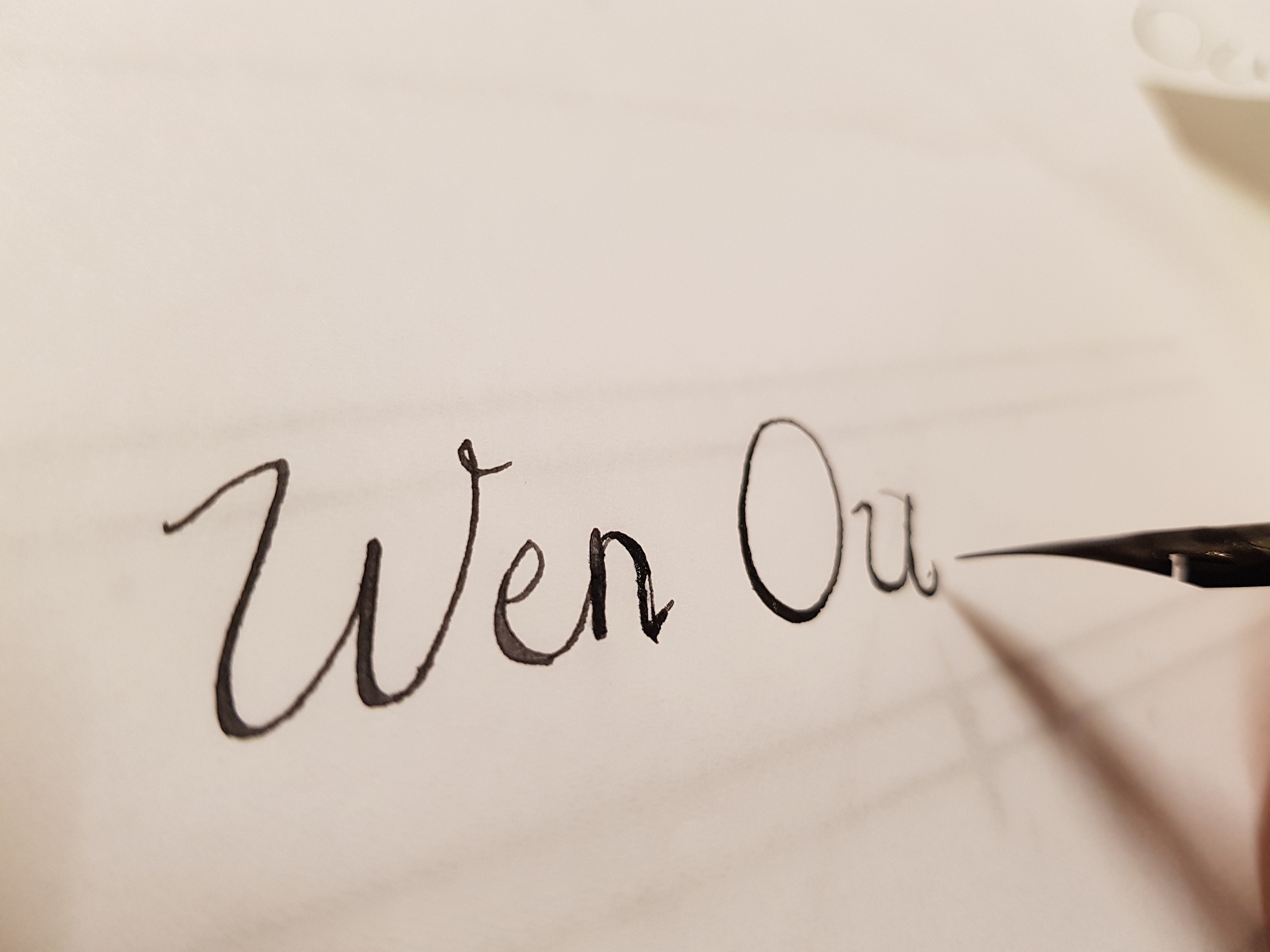 ---
I found that the two hours simply flew by and didn't expect to be this much fun! And as a deserved reward for all our hard efforts, we got to enjoy some delicious pizza and drinks, to finish off what was an exceptionally wonderful class!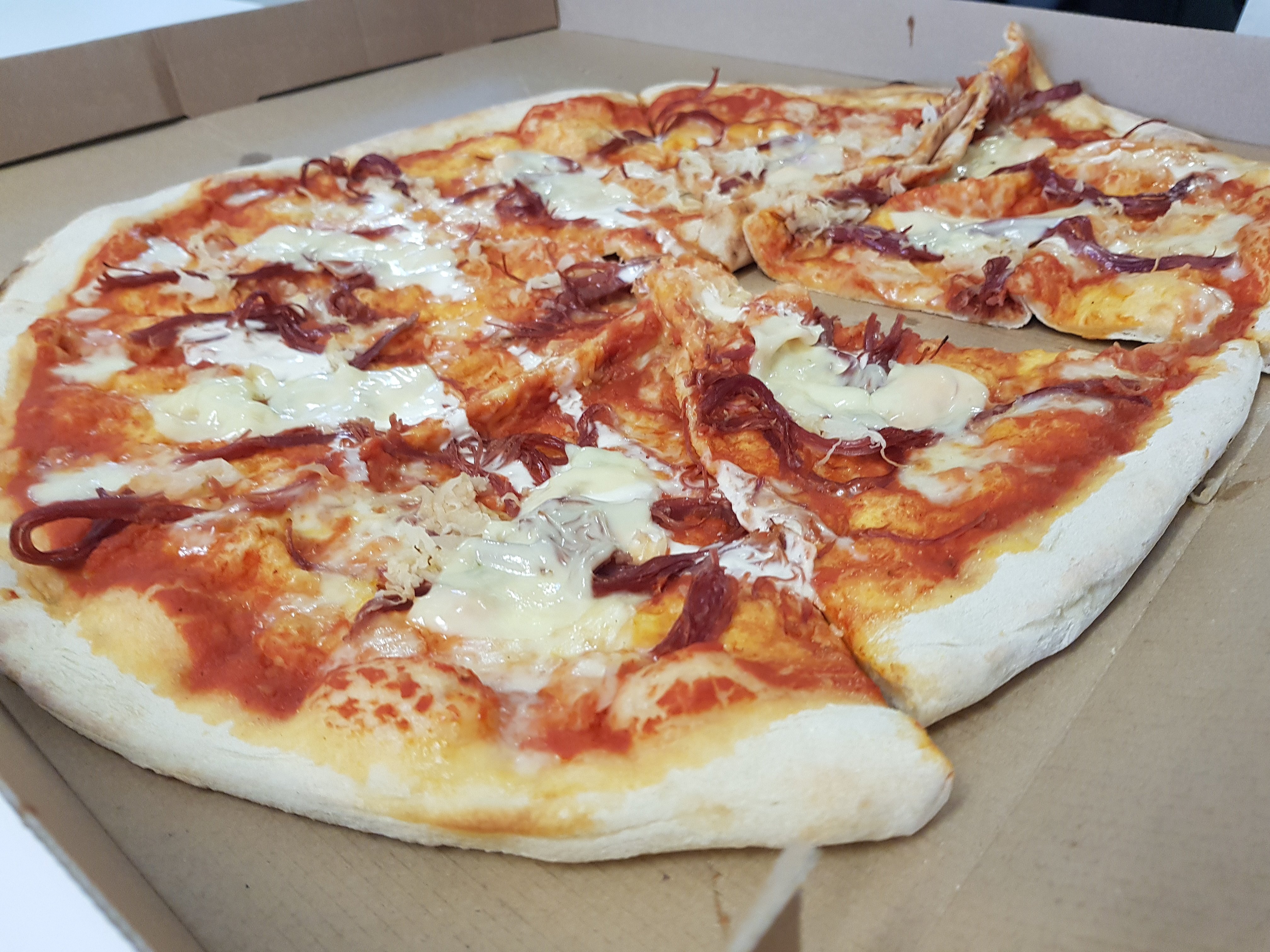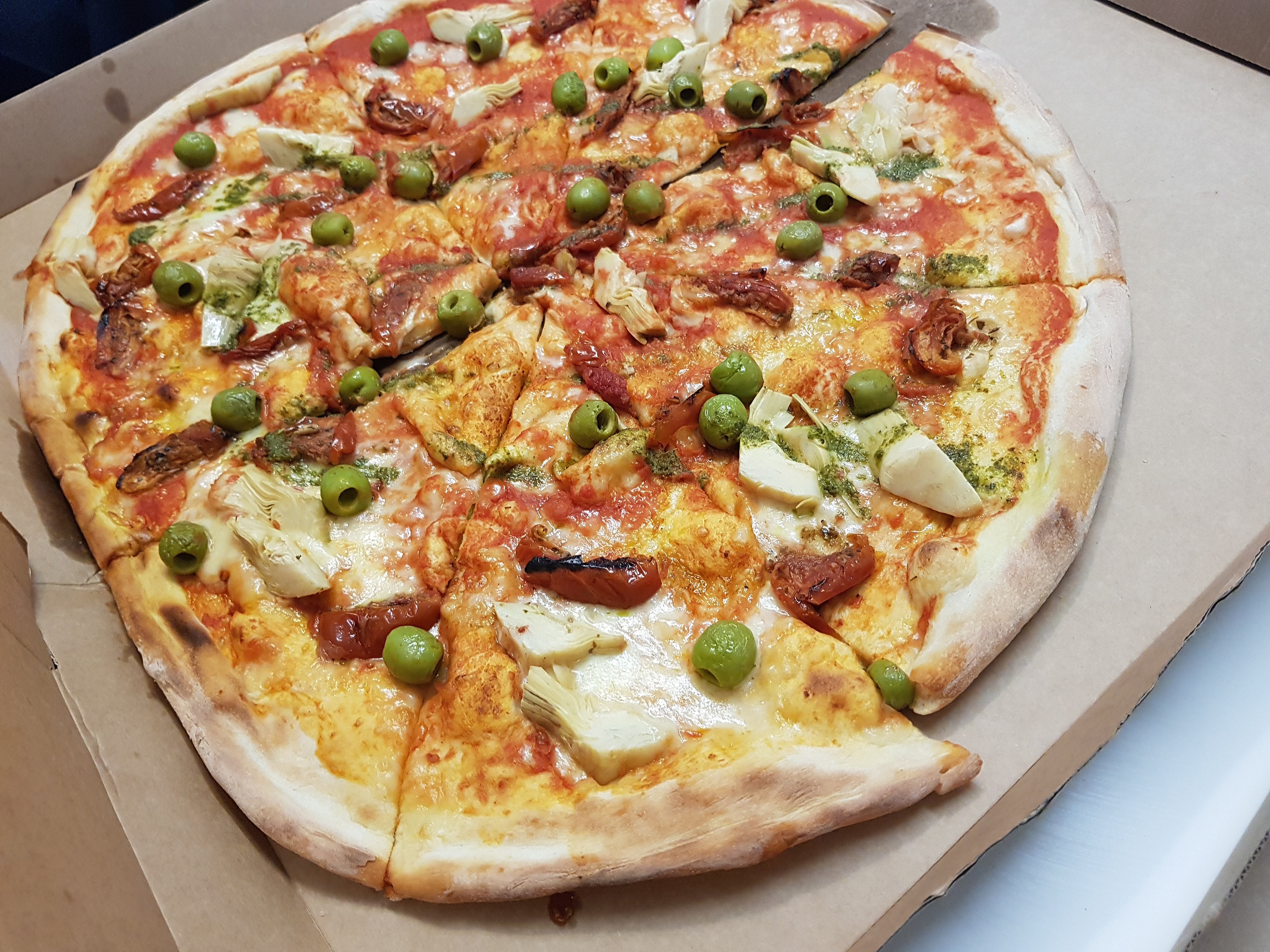 ---
I'd describe the whole experience as very relaxing. It really made me want to do learn more about modern calligraphy. And one of the best bits of all, is you get to take the calligraphy kit home with you, including the guide sheets, ink, pen-holder, nib and tote bag, basically everything you need to keep practicing and honing your skills, haha. In addition, I would most definitively like to recommend Alice as a mentor, to anyone who is interested in delving into the world of calligraphy. What an awesome day!
Enjoy!
---
不久前公司组织活动,我和同事们一起参加了一堂现代书法课,挺独特也蛮有意思的,所以在这里和我的Steemian朋友们分享一下,呵呵。
书法课在伦敦东区,Hackney Wick站的附近。在这里可以看到很多街头艺术文化,特别是各种炫目的涂鸦,别具一格。
上书法课的地方大而宽敞,保留了一部分原砖墙的设计,简单得来颇具艺术风格。我们的书法老师爱丽丝是文具设计师和现代书法家,虽然看起来很年轻,但已有十多年的经验。她开了一个现代书法工作室来与大家分享她独特的书写技巧和窍门。
老实说,刚开始的时候我有些紧张,毕竟我在英国从来没有学过专门的书法。但爱丽丝是一位很出色的老师,除了学识过人以外,她还非常有耐心。她教了我们一些书法基础的东西,清晰易懂。虽然我们有20个人,爱丽丝把大家都照顾得很好,很赞哦。
所有的文具用品包括笔和墨水都事先配备好,整齐地摆在桌面上。爱丽丝为我们介绍了一些书法入门技巧以后,就让我们开始练习基本的笔划,然后转到字母表。在这堂课结束以后,大家应该基本上可以写自己的名字又或者是简单的诗句了。
不知不觉地两个小时眨眼就过了,我还真没预料到学书法这么有趣呢!最后,当然少不了美味的比萨饼来慰劳一下大家咯,呵呵!
学习书法这堂课的整个过程我都感觉非常放松愉快,这让我有想继续学习书法的冲动,呵呵。更棒的是,你还可以将整套文具带回家继续练习哦,太好了!如果有兴趣学习书法的朋友,我会来爱丽丝书法班哦,真的不错!
My video is at DLive