The News is out - American and British favourite, Nelson Chamisa was not able to win the election. Zimbabweans placed their confidence in the ZANU-PF led by the current president E.D. Mnangagwa.
RELATED STEEMIT post
During the run up to the election, Chamisa began making threats to the effect that should his party lose at the polls, they would not accept the result. In his own words, a day before the results were announced, he claimed victory and made threats once again saying:
"We are pulling all the stops. Leaving no stone un-turned, and leaving no turn un-stoned, to make sure that we win this election. This is the people's election. We will not allow any funny tricks from ZANU-PF or from any of their allies, because we have won this election."
Statements like these finally boiled over into frustration and violence on the streets of the capital where the party enjoys a lot of support. Foreign media, once again victims of their own propaganda, dutifully reported on the events to the chorus line that nothing is changed in Zimbabwe under the ZANU-PF.
One would not be blamed for forgetting how the same western media embraced the coup which led to the ousting of Mugabe last year, and yet foreign 'observers' are quick to cry foul when their party is not chosen by Zimbabweans. Local journalist and political commentator expressed his views in this interview following the violence of this week, laying the blame of violence and loss of life, on the reckless statements by the MDC
YouTube
A quick scan of videos on YouTube will show a series of edited clips portraying the Zimbabwean police acting in what appears to be threatening and draconian fashion. This unedited RAW footage taken from eNCA, shows a different view.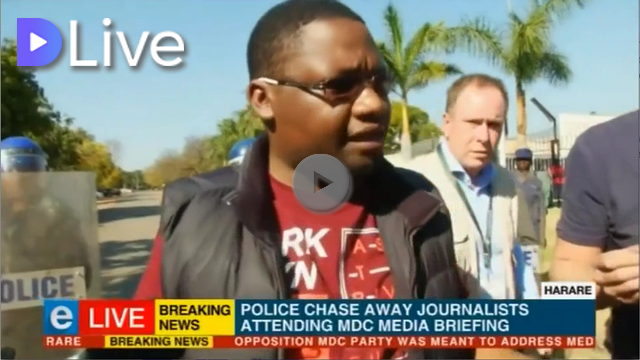 ---
I do not hold any rights to this video material
Shared here in the interest of information and to encourage discussion
My video is at DLive