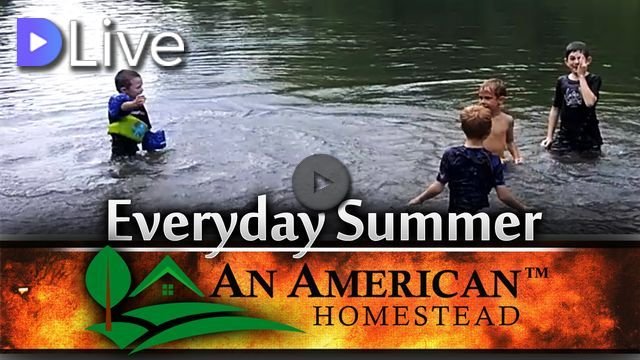 What happens when you get hot in the country backwoods of the Ozarks? You get in your pickup, grab all the neighborhood kids and head down the mountain into the valley headed for the creek.
Do you know the difference between a creek and a river? A river runs over a state border. A creek does not. There! You learned something new today at An American Homestead!
How do you stay cool in the summer?
ENJOY THE VIDEO! The video camera and this post is all POWERED BY SOLAR!
My video is at DLive