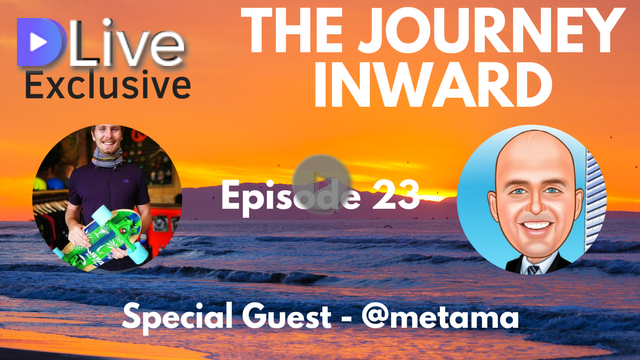 Hi everyone, I'm back to my old shenanigans, talking to Steem people about philosophy, spirituality, and what makes life worth living.
My guest on this episode is Fletcher @metama, who has a very unique and inspiring story. He is an open-minded world traveler who is constantly trusting in the Universe and headed toward his truth. I wish I knew all he does at his age.
Here are just a few of the topics we discuss on this episode:
-Waking Up
-Loving Yourself
-Learning Abundance
-Death As A Catalyst
-Constant Evolution
-Subconscious Truths
-Understand The Layers Of Thought
-Relearning the Same Lessons
-Being Comfortable In Your Own Skin
If any of these topics interest you up then please have a listen and keep the conversation going in the comments below. Hope you enjoy watching it as much as I enjoyed making it!
Much Appreciation and Love. Big thanks to @steemcafe for making this all happen
My video is at DLive