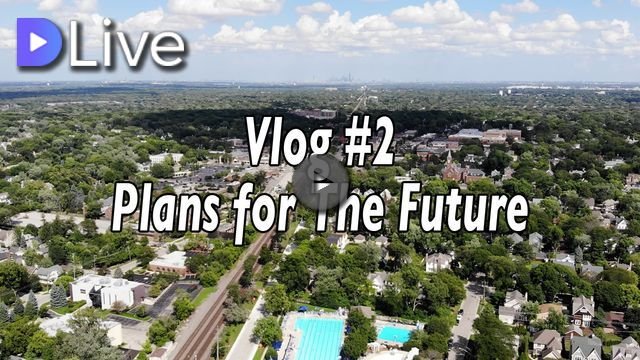 Hey everyone! I've been just working on my comfort level with the camera and working with all the equipment and software as well. This is a whole new process to me, so bear with me as it's going to be a bumpy ride for the first several vlogs!
I hope improvement will come with both time and experience. Your feedback helps immensely as well.
In today's vlog I just mention a few plans I have for the future - I'm going to Europe in about 9 days - and I plan to vlog the whole trip. That's why it's essential that I learn the ins and outs of the equipment, editing process and uploading process before I leave!
I also talked about my plans to alternate each post on Dtube and DLive for exposure on both platforms and to learn both of them. What do you all think of this strategy? Would love to hear your thoughts on it!
And lastly, one of my bigger motivations to continue making videos regardless of the subject is to just get comfortable with the camera and articulating my thoughts to it. Like I said, it's a rough start, but everyone starts somewhere!!
Thanks for watching!
My video is at DLive