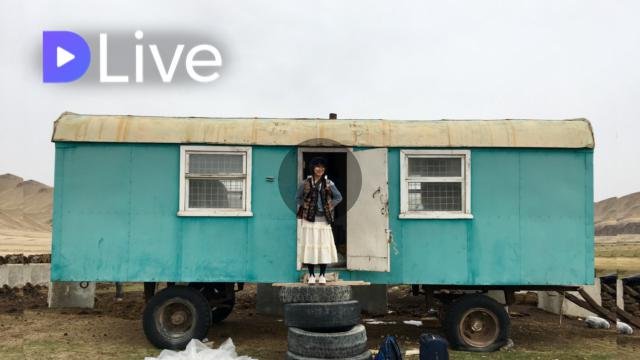 The shepherd family in Köl Suu offered an old train house for us to stay. The driver from Kubat tours in Naryn told me this kind of old-train-made "houses" are popular for people who constantly need to move. I remember seeing it in a documentary about Kyrgyzstan where the workers at the Kyrgyz-Chinese border had to live in one of these.
It is of course extremely simple, with two seperate rooms, and there are only beds and a fireplace inside. When squeezed, it can house up to 6 people. Kyrgyzstan is famous for its honey products, it is said that they have the best honey in the world. Even in a cold place like this, at night I could still hear some bees and flies flying around. Luckily I was tired enough to fall asleep immediately regardless.
Because of its narrow space, it is much easier to heat up than a normal yurt, which makes it more used in the winter or in a cold and remote alpine area like Köl Suu.
Interesting to me is that the steps to the door of the house are made of huge tires, I had never seen this before.
If you are interested, feel free to check out my DLive video where I made a tour inside the house.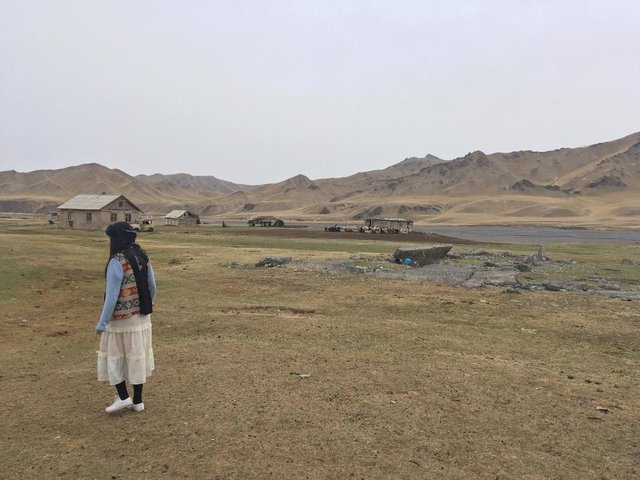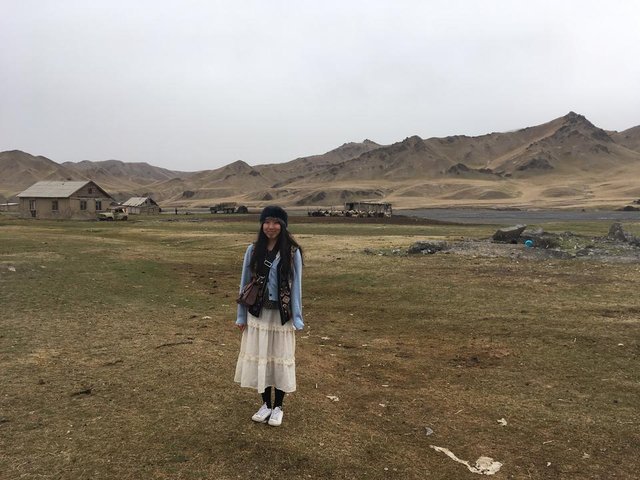 In the background is the house of the shepherd family.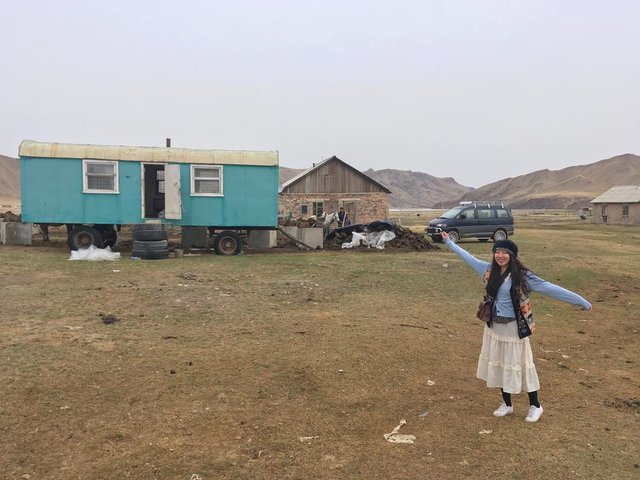 Pure happiness :)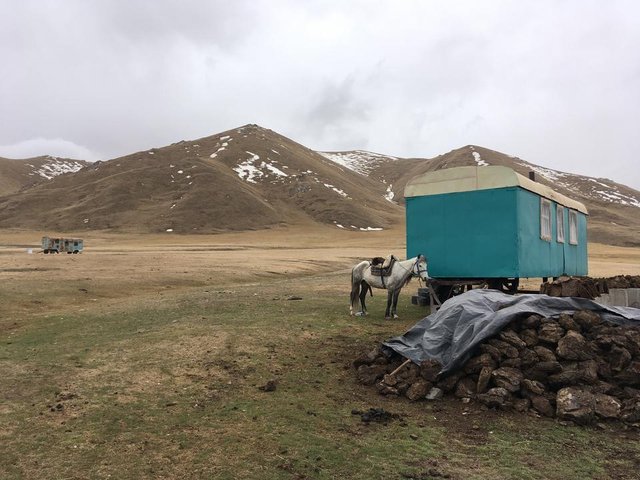 Further behind that other remote train house is the 'toilet'... It was a bit scary to use...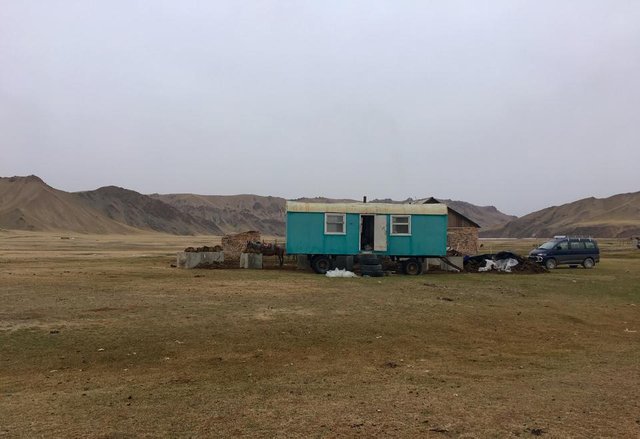 Home for the night.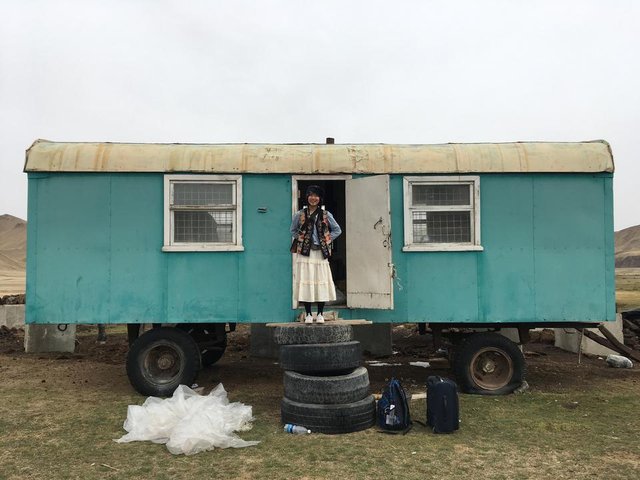 A close up look.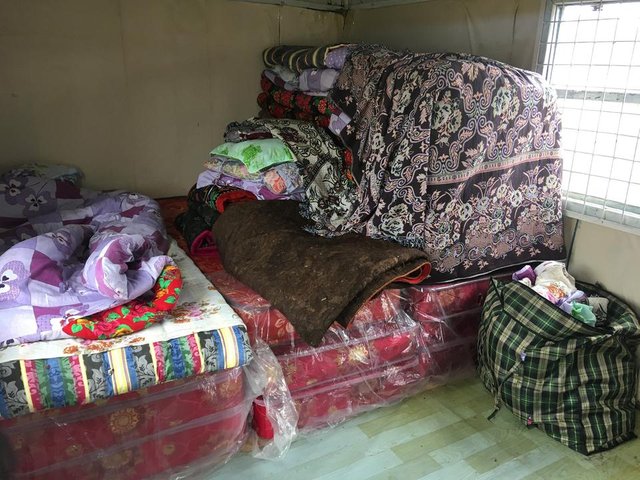 It looks like this inside.
For more details, check out my DLive
---
Location: !steemitworldmap 40.634776 lat 76.379792 long d3scr
---

我在吉尔吉斯斯坦🇰🇬炫酷的临时旅馆!


在上一篇,我提到了在Köl Suu住在牧民的移动火车房里面。再来吉尔吉斯斯坦旅行,以前我看过一个纪录片,是在中吉边境拍的。在边境附近,一些工人就是住在这样的移动火车房里面。当时看的时候我觉得条件很辛苦,没有想到这次来旅行,竟然有机会体验这个。
事实上,在吉尔吉斯公路边上经常可以看到这样的旧火车房。载我去Köl Suu的司机告诉我,由于方便移动在吉尔吉斯全国到处可以看到,有的火车房用做小卖部有的用作餐厅,有的用做客房,就像我们住的这个。其实当我在路边看到它们时,我也很好奇,再冷的地方或者是高原地区住这个会不会冷?司机告诉我,其实这样的火车房反而在山区,或者是冬天的时候长被用到。一大原因是火车房空间狭小,比毡房方便制暖。也解释了,为什么现在这段时间在吉尔吉斯斯坦看到的火车房要比毡房多很多。
如果你好奇里面长得什么样子,欢迎跟我去看一看。里面非常简单,条件挺艰苦,自然也没有办法跟旅店相比,即使这样,我还是特别兴奋,可以在这里体验一下。当天我们将近半夜才到达,所以很累,其实有一些蜜蜂飞来飞去,我也还是睡得不错(吉尔吉斯斯坦是一个盛产蜂蜜的国家。有人说这里的蜂蜜是全世界最好的,即使在这样的高原地带,也可以看到一些蜜蜂。)
我觉得最有意思的地方是上去火车房的台阶,是用轮胎做成的爬上去很有意思。差不多说了,现在跟我去看一下吧。
我的 DLive
---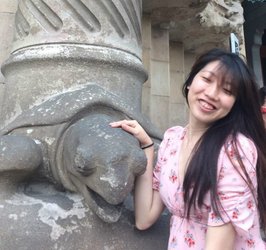 Joy is a half-time world traveller, half-time Steemit blogger, based in Belgium.
You are welcome to leave any comments below. :P






(Badgets by steemitboard.com - Thanks to @arcange! )