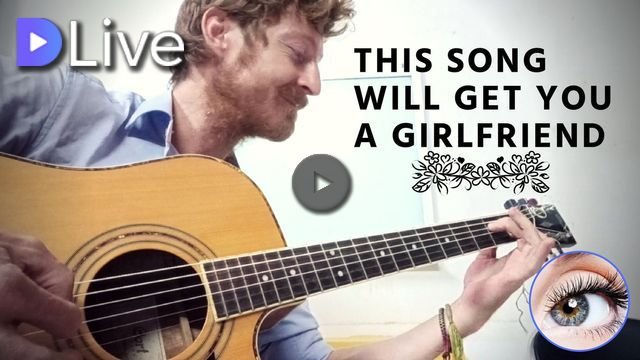 Greetings DLiver's!
Long time no see!!
I hope you are all well :D
Today I bring you a lovely little tune that will turn some heads if you play it well.
The song is called Unchained melody and it is by The Righteous Brothers.
It isn't the full song but drop a comment below if you want a lesson for the full version.
Now music is a funny game..
You could write the best guitar solo, or instrumental arrangement ever, and play it to a chick and she would probably be a bit weak at the knees..
But play her a 4 chord classic and she may well be on the floor doing donuts on her back like Homer Simpson.
We can all relate to a love song eh.
And that stuff sells!!!!
Fun fact of the day.
There are more people out there that don't play music than there are that do, so don't be alarmed if your youtube video of you blazing out an amaazing solo only has 100 views while the pop songs are getting thousands :D
That's just the way it is :(
Hope you enjoy.
Cheers.
Feel free to smash some tips on it :D
Yeeeoow :D
My video is at DLive