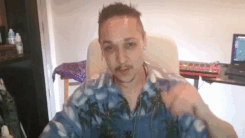 Hey @DLive,
I have been receiving some feedback from you about my #IRL #livestreaming here on DLive and some of you seem to have questions about how to resolve certain issues within OBS (Open Broadcaster Software), which you may obtain here, for free.
If you've ever tried to host a livestream where you share your browser window, but it's black, you know how frustrating it can be!
I personally looked through a ton of tutorials that simply didn't work, before I discovered this one simple fix which allowed me to share my Chrome and Firefox browser windows after changing one setting.
It doesn't get any easier than that!
Let me know what you think of this tutorial! Also, do you have any questions about OBS that I can help with?
(I gave myself a brain transplant in order to learn to use this thing, so I might be able to help!! I'm working on more tutorials to come, so stay tuned!!)
💘,
JakobXan
My video is at DLive