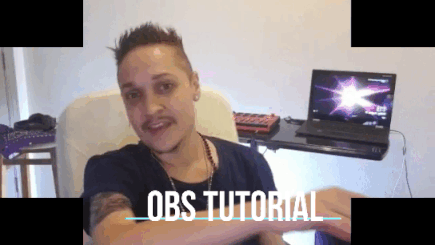 Hey Friends,
I'm back for my second OBS Tutorial! This time, on how to do selective cropping (A.K.A. alt cropping) with Open Broadcaster Software (OBS).
If you've ever wanted to select what part of a screen share, camera, display, or other source to show up on your OBS stream, this is for you!
In this DLive Exclusive OBS Tutorial, I will show you, step-by-step. Nice and easy!
In case you missed it, yesterday I did my first OBS Tutorial, (EASY!!) How to fix OBS Black Screen💻 here!
Drop me a comment and let me know what you think of this tutorial!
Let's get to it!!
💘,
JakobXan
P.S. - Do you have any questions about OBS that I can help with?
And would you be interested in seeing me walk you through a whole OBS setup that is geared toward the absolute beginner??
P.P.S. - Make sure you follow my friend @LyndsayBowes! That's whose Twitter post you were seeing in this tutorial!
My video is at DLive