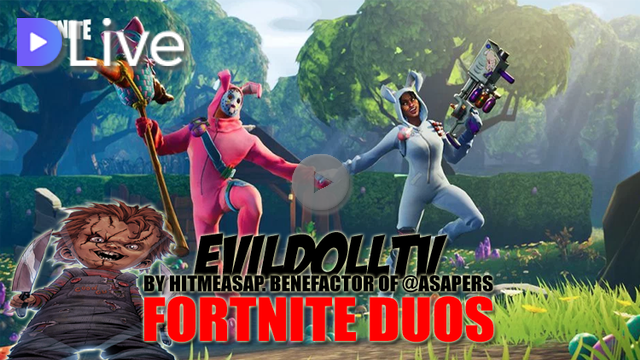 Time for some more Fortnite duos!
I speak Swedish in-game, but I try to reply to each person in the chat, and I obviously do that in english.
I'll try to get some kills, because I love the action. Sure, it's always nice with the wins too, but kills is more fun. What do you prefer?
My live stream is at DLive