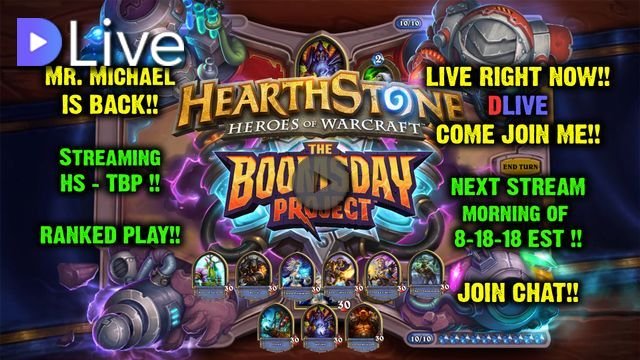 Hello Gamers!
I am back playing some HS ranked play! I will be on for several hours today and will return next week morning of 8-18-18!! <-- A lot of 8's haha Come join chat and discuss the game with me!
The BOOMSDAY Project expansion was just released a few days ago and its already crazy as hell. I will be playing several deck types including the crazy powerful Malygos Decks!!
With that said lets get to it!!
As always,
Work hard, stay humble and DLive on!!
-Mr. Michael
My live stream is at DLive