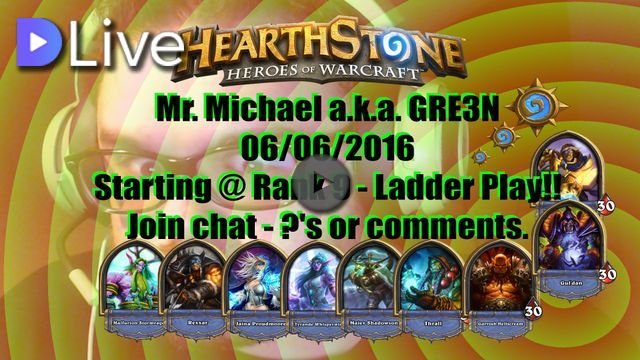 Hello Gamers!
I'm back with some late night game play. I am sitting at Rank 9, time to see where I can take it to on the meta \ ladder!!
Please join chat with any comments or questions, thank you!
---
http://www.mrmichaelsclothing.com
See the link above, plug in your e-mail address. I am working very hard on launching an awesome clothing store full of shirts and hoodies for men & woman to enjoy! All designed by me. :) When it launches everyone who has put in there e-mail will be notified. (Check out the official logo!!)
THANK YOU SUPPORTERS!!!
Everyone who supports my streams will not be forgotten, I have a lot planned, stay tuned!!!!
Some of my Art on instagram, follow me:
underscoregre3nunderscore
Steemit Blog:
http://www.steemit.com/@gre3n
Discord:
gre3n#3058 - Feel free to add me as a friend.
As always,
Work hard, stay humble and Steem & D-Live on!!
Never give up, keep pushing, even when your goals seem impossible, stay positive and continue forward. When you finally strike gold, when things start to finally go your way (no matter what your striving for), the feeling of accomplishment is one of the best feelings you will ever feel.
My live stream is at DLive