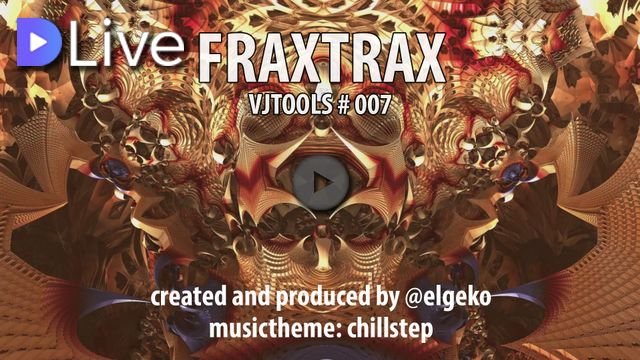 Here my latest chapter 007 of the VJ tools series.
#FRAXTRAX
fractal animation rendered with Mandelbulb3d.
VJ Tools - High Quality FullHD visual themes ready for use without insert. Don´t forget to watch it in "ORIGINAL" fullHD quality. It is really worth waiting a bit quality wise. The audiotrack is just meant to be a reference sound, the visual can fit to a wide range of beats depending on the realtimeFX capabilities of the VJ.
This VJ tools pro series is released exclusive on DLIVE/STEEM platform.
Decentralize everything!
My video is at DLive