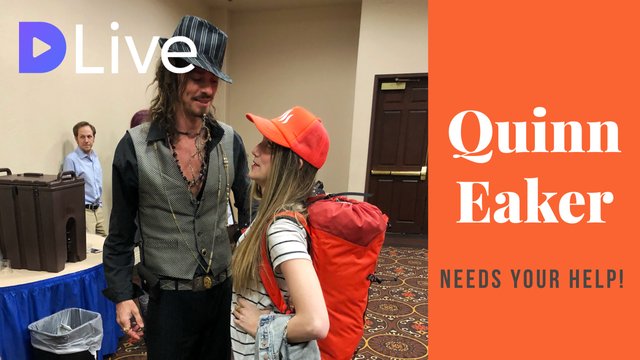 Hello Friends,
It is with a heavy heart that I make this post. I am making this video to hopefully raise more awareness for this situation, but also to raise funds to help out my friends. As I stated in the title, 100% of the post payout will be sent directly to the @gardenofeden account.
What Happened
Many of you know @quinneaker. He is a pillar of this community and the founder of the Garden of Eden. The GOE literally serve thousands of free meals to the homeless in their area through food raised in their garden. They also offer shelter and wholistic healing to those who are in need. They not only provide a great service for their local community, but for humanity as a whole through their generosity.
I will direct you to their POST for the details - but basically a man they knew entered their property and stabbed Quinn multiple times. Warning - the post contains graphic images of Quinn's stab wounds. If that wasn't horrific enough, Quinn has been in custody since Wednesday. The Garden of Eden crew have been fighting to have him released and actually just posted bail today. He is currently still in custody, but should be released on bail soon.
I had the privilege of meeting Quinn, along with @saramiller and @everlove at the Steem Creators Conference in Las Vegas. They are all such giving, grounded, spiritual and beautiful beings, that it seems unfathomable to me that someone could come into the beautiful haven of the Garden of Eden and attack Quinn. Especially considering that it was someone that they have housed and fed in the past.
How Can You Help?


Please consider supporting Quinn and the GOE crew. They are not only amazing human beings, but incredible members of this community. They will have extensive costs in the aftermath of this situation. Not only have they paid for bail, but think about the lawyer fees to fight this, and the medical costs for Quinn to heal. I somehow don't think he is getting the best medical treatment in that prison. Healing from this incident will be a process in and of itself.
1 -Donate to the @gardenofeden. They accept Fiat through their website or various crypto coins - including Steem and SBD. Read THIS article to learn more about where to donate.

2- Upvote their @gardenofeden posts. The community has really come around these guys by upvoting the post to raise additional funds. Please consider doing so.

3 - Re-steem their post. Let's help raise awareness so that hopefully more people see what is going on and consider donating.

4 - Vote for this post. Like I said - all of the post payout is going toward supporting them.

5- Know a good criminal attorney that might give them a good deal? Quinn is going to need a good lawyer asap.
Thank you in advance to anyone who does one or more of the above things.
To @quinneaker, @everlove, @saramiller... I am so sad and angry that this has happened. Please know that we as a community have your back. I have been sending so much love and prayer and thoughts to all three of you the last few days.

Love, Lea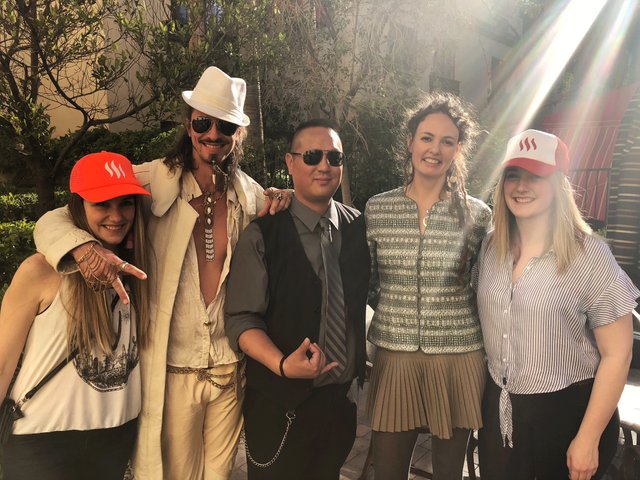 My video is at DLive