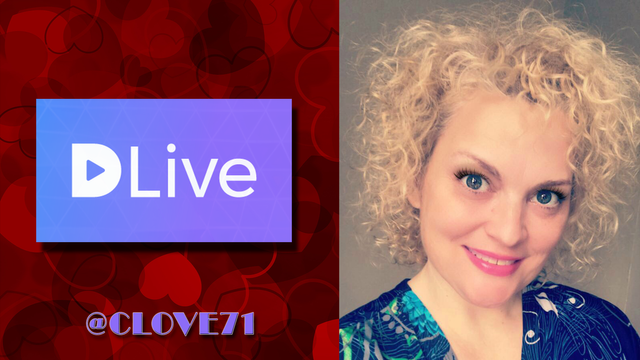 Happy Valentine's Day to all you DLiver's out there and Steemit friends!
If you have not been on DLive yet, please come on by now to see what it is all about! DLive is a awesome decentralized live platform built right here on the Steemit Blockchain. I made this DLove video as a dedication to my boyfriend @ty2nicerva. I hope you all have a beautiful Valentine's Day!
Check out DLive today! It is a wonderful place to meet some amazing people in life. There is something for everyone at DLive. Thank you DLive for creating this DLove Valentine event! You may never know how wonderful you all are! DLive is truly a special place to me. Like a home away from home, lol!
Visit your new home now! DLive.io
Twitter- https://twitter.com/OfficialDLive
Facebook- https://www.facebook.com/OfficialDLive
DLive Discord- https://discord.gg/ht2NKTx
Steem On!
Chris Love - This is my real last name! Love is in the air...I mean DLove is in the air! :-)
@Clove71
My video is at DLive