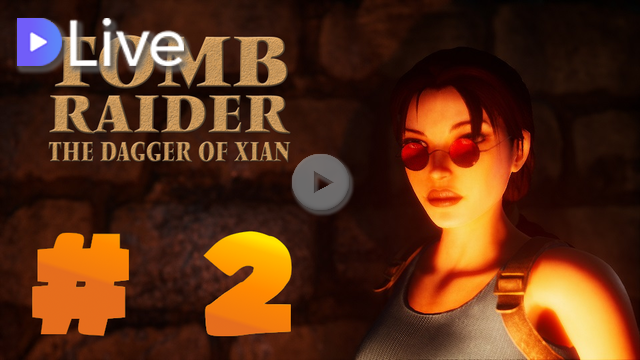 Robimy czystkę z dysku. Starszy let's play z września 2017 roku.
Demo to poznałem rok temu dzięki kanałowi znajomego z YT - Seijiego (obecnie Piter - https://www.youtube.com/user/Survivor12ful), którego serdecznie pozdrawiam. Dowiedziałem się, że powstaje fanowski remake gry Tomb Raider II: Dagger of Xian z 1997 roku. Przyznaję się, że zagrywałem się w tę grę jako 16 letni gówniarz na przełomie lat 90 i 00, ale nigdy tej gry nie ukończyłem. Premiera demka miała dokładnie miejsce tego samego dnia, co gra "Life is Strange: Before the Storm", czyli 31 sierpnia 2017 roku. Akurat wtedy też rozpoczynałem urlop i miałem trochę czasu, aby sobie pograć. Pierwotnie miałem wrzucić swoje wypociny na YouTube, ale ze względu na wszechobecną cenzurę, odechciało mi się.
Autorem tej gry, a raczej dema jeszcze, jest modder - Nicobass, który postanowił napisać od nowa klasycznego Tomb Raidera II na silniku Unreal Engine 4. Gra jest w fazie produkcji i jest dostępne demo, które oferuje lokację przy Wielkim Murze Chińskim.
Przepraszam też za mój głos (ponieważ byłem wtedy przeziębiony i pociągający), a także za jakość mikrofonu (drobne przestery). Ktoś mi chyba majstrował przy potencjometrze. Gdybyście oglądali (w co wątpię), to nie oglądajcie na full volume.
Demko to można pobrać stąd.
http://tombraider-dox.com/
My video is at DLive