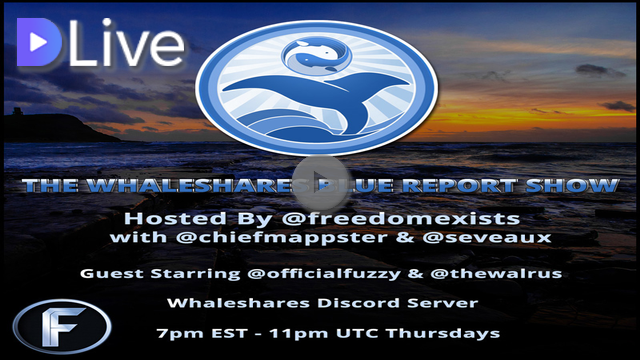 -This week we are very privilaged to be joined by @officialfuzzy and @thewalrus, who will be discussing MASDACS, which gives people the opportunity to simultaneously cross post to several platforms. They will also be talking about how Whaleshares will be a mutual aid DAC.
-We'll start the show with a news round-up of all the most important Whaleshares developments of the week, giving you guys a full weekly update on what you need to know and who you can speak to about anything Whaleshares.
-We will have the Coffee 'n' Crypto session with @chiefmappster
-We'll also have a music session with @seveaux who will be discussing music matters, highlighting the work of musicians on the platform and giving us a little music treat.
My live stream is at DLive