paladins - Learn How to use Victor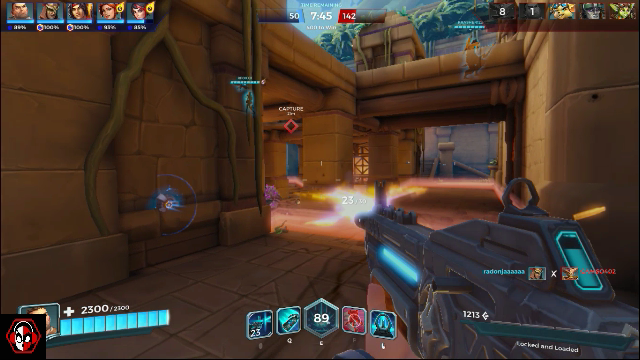 The former commander of Sentinels, an elite Magistrate military unit, Viktor lives in shadow of his former glory. He took the blame for what happened during final mission, was stripped of his rank, and reassigned to a lower position by Grand Magister Karne. His training and skill as a soldier remains unparalleled, though, along with his unwavering loyalty to the Magistrate.
Determined to regain his standing, he pushes himself well beyond his limits in battle against the Resistance, striving to end the rebellion before it picks up any further momentum.
Viktor is a damage champion with very high damage output potential but who at the same time is capable of little else. His Assault Rifle fires quick shots with low accuracy, and his Iron Sights skill allows him to improve his aim at the cost of his movement speed. His Frag Grenades deal area damage and can be cooked before being thrown so they explode earlier. His Hustle allows him to run in and out of fights, but will only work while he isn't attacking. Viktor's ultimate skill, Barrage, allows him to deal high damage is large areas making it a great tool for clearing areas and forcing enemies to disperse.
My video is at DLive