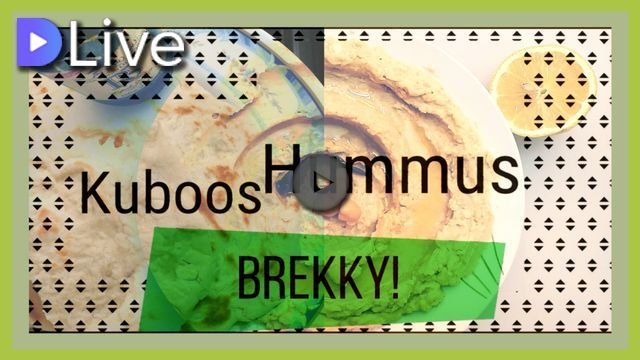 Unplanned breakfast.
There was a knock on our door. We were definitely not expecting anybody, but this was something we get from time to time.
Which is definitely welcome! 😊
A few months ago, I wrote here about our generous neighbors. They'd give almost anything from biscuits and juices to biryani. There were times they even gave fresh camel milk!
What do I do with camel milk?
Well, camel milk is being sold commercially, but I don't know how to handle these fresh ones straight from the camel so we don't drink it.
Chickpeas
This time around, we were given chickpeas.
Yeah, I know. What do we do with perhaps 3kilograms of chickpeas?!
Yeah. Chickpeas.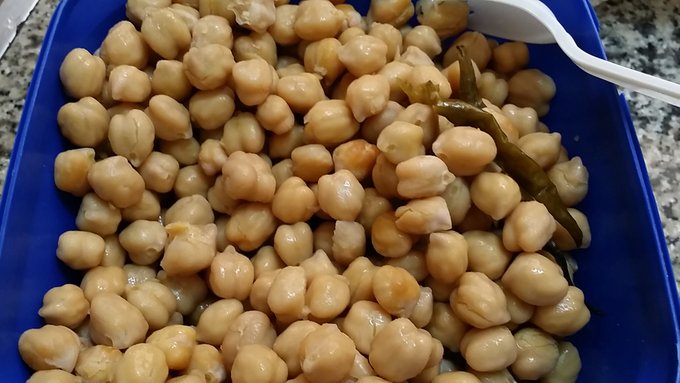 Cooked chickpeas from our neighbor.
Then I thought, I could perhaps make hummus?
Hummus is an Arabic dip made from mashed chickpeas mixed with lemon juice, salt, cumin powder, olive oil and tahini (sesame seed paste).
I personally love this dip with fresh veggies like carrot sticks. I even buy this from the store, sometimes fresh, sometimes canned.
So when I got the opportunity, I took it and made my own hummus dip.
For the first time.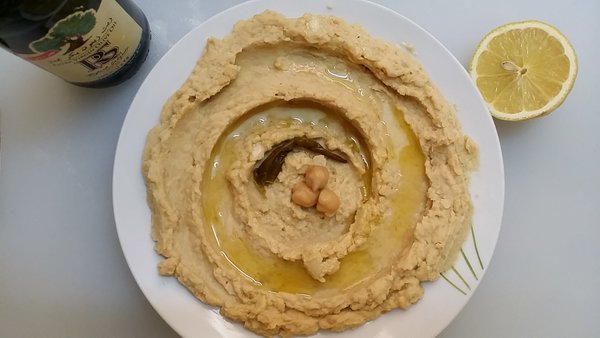 My very own homemade hummus dip.
Here's what I did:
I just tossed a cup of cooked chickpeas into the food processor (which is actually my unused baby food processor), add 2 cloves of garlic and spin.
Add 2 tsp of lemon juice, olive oil and some water from the chickpeas. Spin until you get the desired consistency.
I did not have tahini nor cumin powder but it sid not matter because the cooked chickpeas was already salted and had some jalapenos already.
The result was just as good.
But wait!
I don't have carrots to dip into my hummus! face palm!
What else would be good with hummus then?
A-ha! Kuboos!
Another butt but-wait...
We don't have kuboos either and I am lazy to go outside and buy it.
But I'm in the mood to make it...
Kuboos
Kuboos is an Arabic flat (Pita) bread. You can eat it with meat, like in a shawarma or add cheese as in a manakeesh.
This time, I made kuboos to eat it with the hummus.
Again, it was my first time making kuboos.
I was surprised that it can be cooked on the stove top, not baked. Cool.
How to make Kuboos
You will need:
2 cups all purpose flour
1 tsp instant yeast
3/4 cup warm water
1 tbsp sugar
1 tsp salt
Combine yeast and sugar, add the warm water and set aside for 5 minutes for the yeast to activate.
Add the flour and salt to the activated yeast and mix into a soft dough.
Knead the dough and form a ball, set aside and let rise for 1 -2 hrs (while waiting I prepared the hummus).
The dough will double in size. Make small balls (I made 8), flatten and cooked on a hot pan.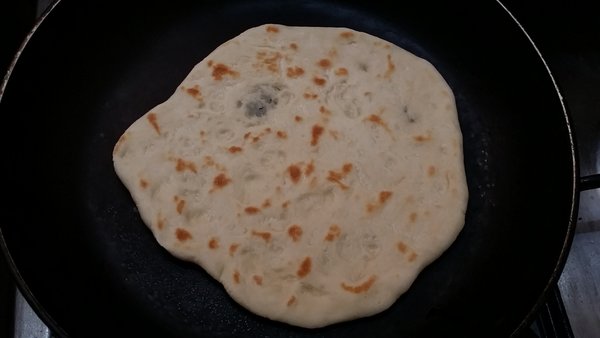 Kuboos cooking on a pan.
It was a very satisfying breakfast. My family enjoyed it. I did not even have a chance to photograph them. They finished it in a flash. Haha.
Anyhow, at least I was able to record how I prepared it. Enjoy watching!
I also uploaded the video on youtube:
❤️️ Arlyn



banner by @enginewitty
My video is at DLive