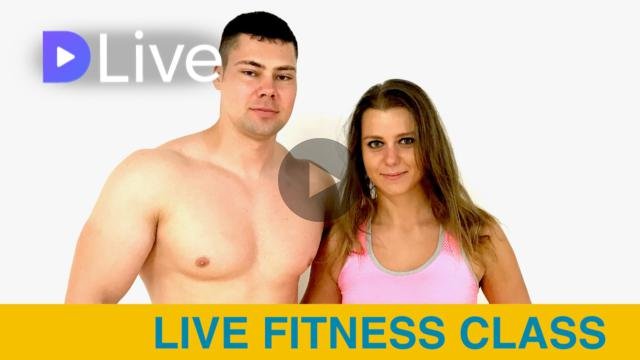 Hey everyone, so after cooking live shows, I have a rare opportunity to fo a FITNESS LIVE with @ivargereiko and it is soo exciting! We had permission in his gym to film and stream our live show.
Today we want to give you an ultimate 15 min work out to move your body a bit, you dont need any equipment to join us and you can do it from your home. It will be fun, energetic and really exciting!
So we ARE LIVE RIGHT NOW - CLICK ON THE LINK BELOW AND IT WILL TAKE YOU TO THE LIVE VIDEO :)
Let's do this!!! WOOOP!!!
My live stream is at DLive