How to make Money on Steemit? (Part 7)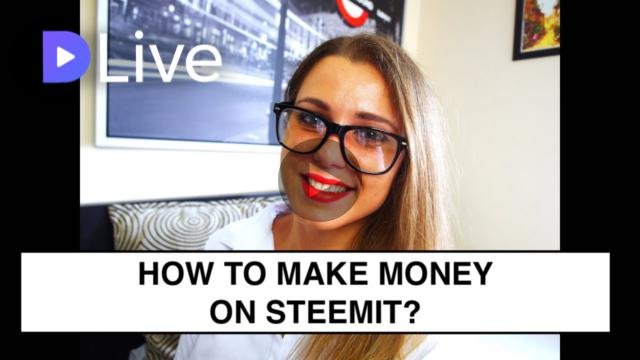 This video is about how to make money on steemit. Ok... the amount of times I have been asked this question.... is crazy! Here is the video for all of you!
My top tips to succeed on Steemit :
Add value to the platform ( either by being content creator or commentator)
Bring new people to the platform
Build Your reputation
Build relationships
BE PATIENT
Be passionate & Creative
Earn money
Unfortunately without either of those points, you will not last long on steemit and won't make money. All of the points come together and are as important as each other.
Steemit is a community and a new social media platform where you are rewarded for your time and efforts.
Become part of the community, don't just chase money.
Nothing in life is easy, everyone who makes money - has worked hard and long. I worked for 4 years without being paid, patience is the key.
Watch the video and let me know in comments below what are you planning to do for Steemit.
Why do you deserve to be paid?
My video is at DLive
This is really important video for all the newbies but also oldies. I recorded these videos a while back, but I gained a lot of new followers who havent seen these, so I hope they will be useful for you!