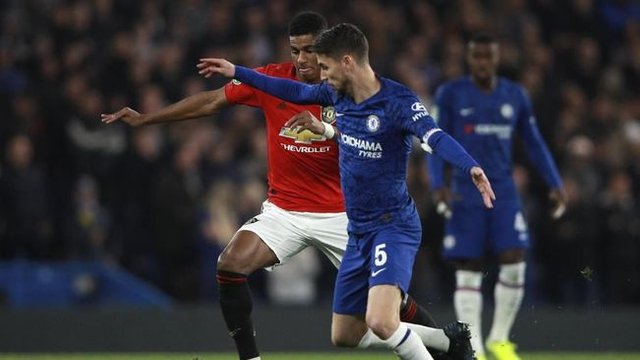 Selamat pagi semua sahabat Steemian Indonesia., khusunay Komunitas Dlikers. 
Tim favorit saya baru saja dikalahkan Manchester United saat laga babak keempat Liga Inggris, di Stadion Stamford Bridge, Kamis dini hari tadi.
Tim Setan Merah berhasil unggul satu gol atas The Blues. Saat ini The Pensioners berada di urutan keempat hasil kalsemen sementara Liga Inggris. Sementara MU berada di tutan kedua di bawah Liverpool yang telah mengantongi 28 poin.
Kemenangan atas Chelsea merupakan langkah penting bagi Red Devils ini karena menjadi jaminan untuk masuk ke babak perempat final. 
Shared On DLIKE
---