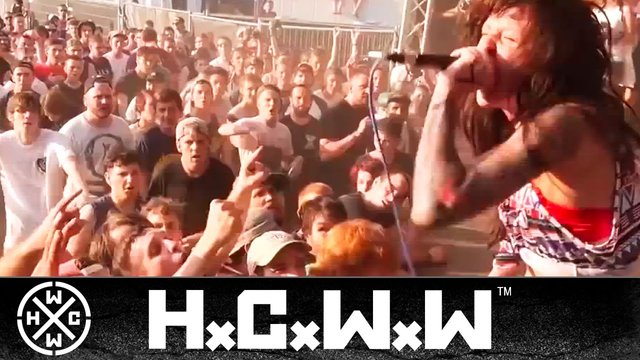 [PT] Aqui está uma banda estranha... uma daquelas que desaparece tão rápido quanto apareceu.
O primeiro álbum, de 2013, chamava-se "Stray From The Path" e contava com Larissa Stupar como a principal vocalista.
Após a saída da Larissa, em 2014, a banda editou mais um álbum e terminou a carreira pouco depois, após o guitarista e o baterista serem ambos acusados de violação!!! 😮
Acho que levaram o nome do álbum "Stray From The Path" demasiado à letra...
Independentemente do que aconteceu, este clip está do melhor!
---
---
[EN] Here's a strange band... one of those bands that fade away as fast as they appeared.
Their first album was edited in 2013, which was titled "Stray From The Path", featured Larissa Stupar as the main vocalist.
After Larissa got out, in 2014, the band edited only one more album and ended the career shortly after, because both the guitar player and the drummer were both accused of rape!!! 😮
I think they interpreted the title "Stray From The Path" too literally.
Nevertheless what happened, this is a brutal videoclip!
---

Source of shared Link
---